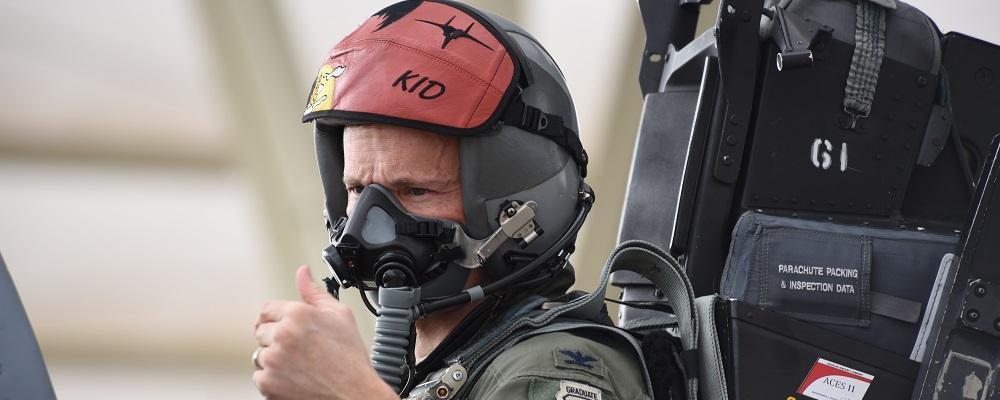 The Air Force came up 2,100 pilots short of its goal for fiscal 2019, marking the fifth consecutive year the service has missed its target.
Speaking to Congress last week, officials said the service is making strides, but expects to miss the mark again in fiscal 2020.
Air Guard leaders are facing similar issues to their active component counterparts, but said their numbers are encouraging.
"Did we achieve 100% manning last year? No, we did not. However, we did not see any type of steady decline in our pilot numbers," said Col. David Wright, the Air Guard's deputy director of air operations.
Air Force leaders discussed the ongoing pilot shortage in congressional hearings.
"The nation is not producing enough pilots," said Gen. David Goldfein, the Air Force chief of staff. "This is a national-level issue."
One of the biggest challenges facing the service is the competition with commercial airlines, which often recruit from the ranks of military flyers.
"This is a national problem, though, between all the services," said Gen. Stephen Wilson, the Air Force vice chief of staff. "We're going to produce 2,200 pilots — the airlines are going to hire 5,000, right? So that's the challenge we face."
The Guard pilot shortage is related to the active component's struggles. For years, the Guard relied on a steady stream of active-component pilots to fill many of its full-time pilot positions.  But a smaller pool of those pilots means the Air Guard is instead developing new pilots through its own training programs.
Wright said filling all the slots for Guard flight training "is difficult," but said the Air Guard expects to hit its training quota by fiscal 2021.