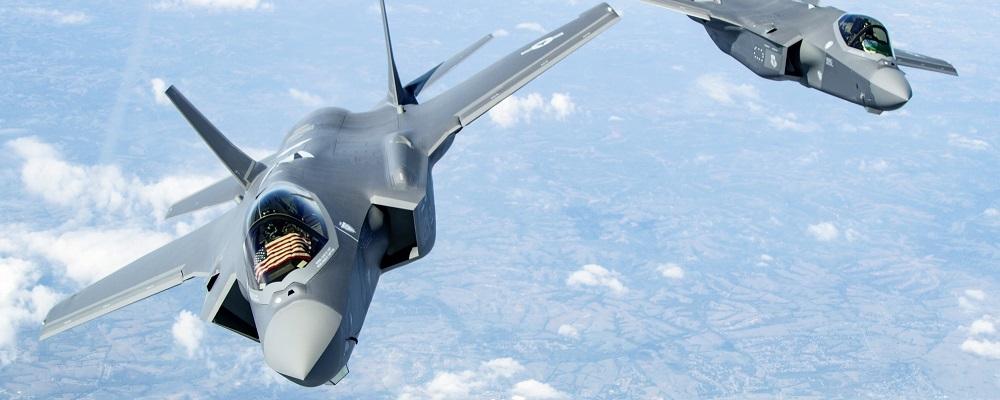 The Air Force is taking a new look at its tactical aircraft inventory as it looks to condense from seven to four main platforms by 2030.
The ongoing study, reported by Defense News, seeks to find the right mix of fighters that will likely include the F-35, F-15EX, a next-generation replacement for the F-22 and either the F-16 or its future replacement.
It also reflects the growing reality that the Air Force is unlikely to purchase all of the 1,763 F-35A jets in its program of record, according to reports.
Earlier this month, the Air Force's top general backed a potential cap on the number of F-35s the Defense Department can buy unless goals for "cost per tail per year" are met for the new planes. The F-35 has repeated faced cost overruns.
As of fiscal 2020, it cost the Air Force about $8 million to operate and sustain each plane, about twice the target cost of $4.1 million.
The Air Force originally intended to buy enough F-35s to replace its F-16 fleet, but officials are now considering a separate, low-cost replacement for part of that fleet, according to Defense News.
A replacement for the F-22, known as the Next Generation Air Dominance System, or NGAD, is currently in development. While the Air Force has already announced plans to roll out the F-15EX, an updated version of the F-15, that will replace much of the aging F-15 fleet currently flown by the National Guard.
The Air Force currently flies about 2,000 tactical aircraft, with an average age of 28 years. That's down nearly half from 1991, when the Air Force operated about 4,000 fighters.
F-35s are currently flown by the Vermont Air Guard's 158th Fighter Wing, with plans to base the fifth-generation fighters in Alabama, Florida and Wisconsin in the coming years. Wisconsin and Alabama currently fly the F-16.
Earlier this year, the Air Force also announced plans to establish an F-35 training center for foreign military sales participants at Ebbing Air National Guard Base in Fort Smith, Arkansas.