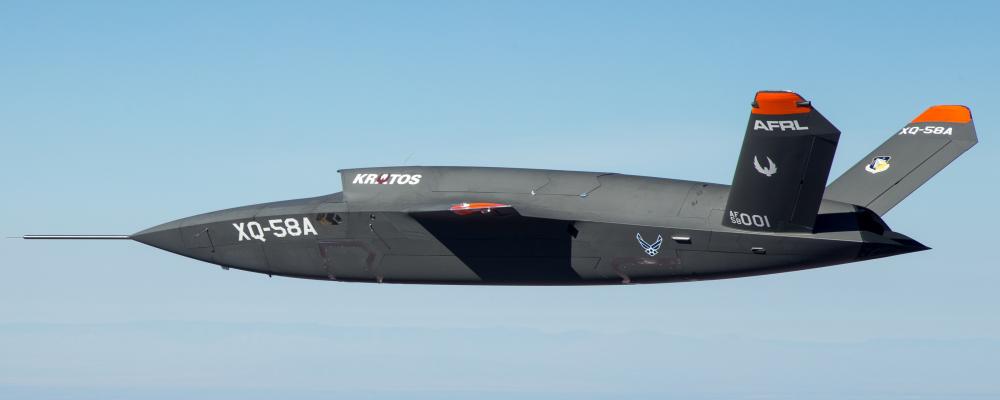 The era of an artificially intelligent wingman may not be too far away, according to at least one expert with the Air Force Research Lab.
Will Roper, the assistant secretary of the Air Force for acquisition, told Defense News the service's fleet of F-15EXs and F-35s could get a cyber buddy in the coming years.
The Skyborg program is an AFRL project that pairs a self-learning, self-assessing artificial intelligence networked to a pilot's plane. The intelligence will fly a drone alongside the plane, but will likely be physically incorporated into the pilot's plane itself, like R2-D2 in the Star Wars films.
The Air Force has partnered with Kratos and is considering pairing Skyborg with the company's XQ-58 Valkyrie, which according to Air Force officials, satisfied the service's operations requirements after seeing the drone's first test flight in March.
If produced for the program, Roper estimates the drones would cost "a couple million bucks each," which sounds expensive, but Roper compares that to the cost of a new F-35 or F-15EX, which could cost up to $80 million per airframe.
The introduction of AI-manned drones opens new possibilities for the Air Force, Roper said. Instead of a traditional four-pilot squadron, the future could have one pilot and three Valkyrie drones in formation.
According to Defense News, the campaign is expected to take off in fiscal 2019 and 2020, with the first working models for Skyborg in service by 2023.