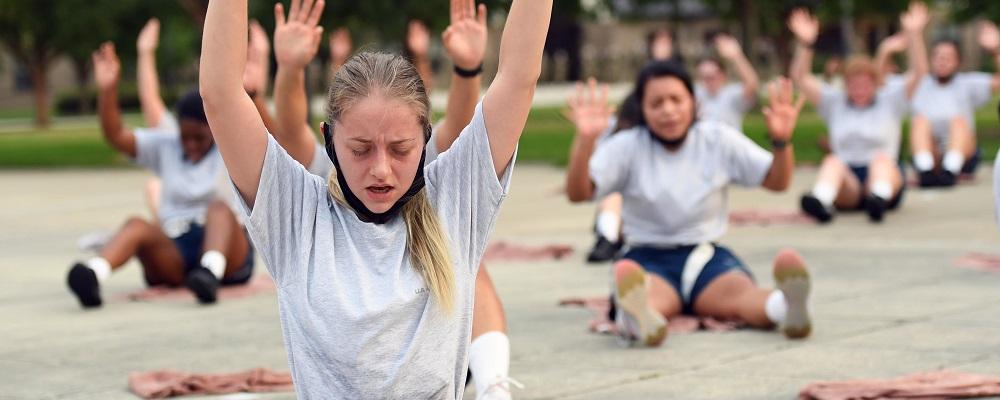 The Air Force has paused organized physical fitness testing and training until 2021, in hopes the decision will help slow the spread of COVID-19 in the ranks.
The decision was announced last week.
"That's really for the safety of our airmen," said the Air Force's senior enlisted leader, Chief Master Sergeant JoAnne Bass. "All across our Air Force, every installation is kind of in a different COVID environment, so it just makes sense to do so."
The service is also suspending abdominal circumference measurements indefinitely. 
However, Bass said she still expects airmen to stay fit on their own.
"We need a fit force, we need a ready force," she said. "And we need airmen who are doing that regardless of a PT test.
"I can't even buy gym equipment now," said Gen. Charles Q. Brown, the Air Force chief of staff. "A lot of things are sold out because folks are working out at home."
The Space Force is also suspending its physical fitness tests until Jan. 1, 2021.
The Air Force originally suspended physical training and testing in March as the virus began to spread. Since then, the expected date to resume physical training has changed several times. 
The suspension was set to expire on Oct. 1, but Brown, the service's top officer, said he wanted his team to get the chance to examine the pros and cons before deciding when normal physical training would resume.
"People are still staying fit. It's just, we want to make sure … we give them fair warning on when we're going to start up again and not catch our airmen by surprise," he said.