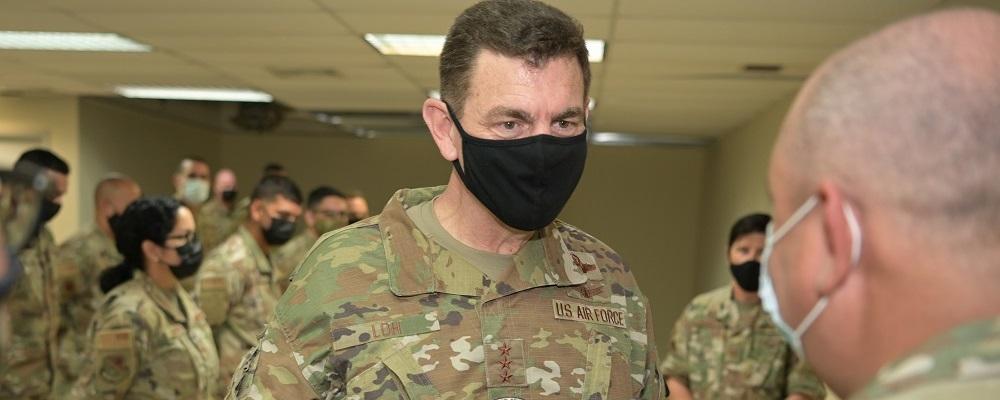 Air Force leaders tackled questions about COVID-19, diversity and transitioning between components during an all-virtual Total Force Integration Symposium held last week.
Lt. Gen. Michael Loh, the director of the Air National Guard, was one of three leaders who participated in the event. He was joined by Lt. Gen. Richard Scobee, the chief of the Air Force Reserve, and Lt. Gen. Timothy Fay, the Air Force director of staff.
Loh, who became Air Guard director last year and previously served as the adjutant general of Colorado, spoke about the unique capabilities of the Guard and advocated for an easier transition between the service components.
"No matter what component you serve in, you should be able to seamlessly transition between them," he said. "We all have unique skill sets and a diverse team performs better."
Fay said new recruiting commercials highlight all three Air Force components, encouraging new recruits to join the component that best suits them.
"Not just the active duty, Guard and Reserve, but our civilian teammates, too," he said. "This is the future. We want you to serve where you can serve and how you can serve. It makes us a more powerful team."
The capabilities of the components have been on full display amid the ongoing COVID-19 pandemic.
"When the nation needed us, we answered the call and we demanded a lot of our airmen," Loh said. "The lessons of COVID are huge for our nation. We empowered our leadership throughout the 90 wings and said 'Let us know what you're doing and we'll figure out how to get around the barricades.'"
The generals also covered the topic of integration with the Space Force.
Scobee said the Guard and Reserve contribute greatly to the space mission, but the challenge moving forward is how to bring everything together from a manpower perspective.
"We sit in a unique time when we've created a Space Force and we're focused on setting it up for success," he said. "I'm pretty excited and impressed with how they're going about this. We're going to get it right. That's my promise to you."