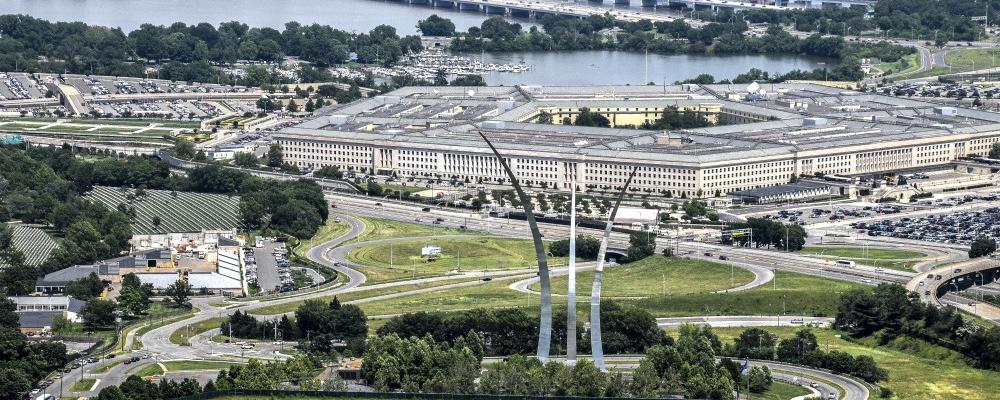 Leadership breakdowns often raise the risk of suicides, sexual assaults, harassment and other harmful behaviors, according to the Defense Department.
A Pentagon report released last week found installations — active, National Guard and reserve — with a higher risk of behavioral problems often have leaders who misunderstand or don't prioritize violence prevention, or who focus more on their mission than their people.
The review looked at 20 bases in the U.S. and Europe, including 16 with some of the more severe problems identified in command climate surveys involving approximately 1 million personnel.
It found the failures were worse overseas where key leaders and resources weren't on site. 
At the other end of the spectrum was the Kentucky Army National Guard facility in Tompkinsville. Onsite investigators found "a cohesive environment, motivation to improve prevention, and a positive work environment. Soldier well-being was found to be a part of the mission."
 "A key objective for us all is to better understand current gaps and provide our teams with the necessary tools to enhance prevention capabilities," Defense Secretary Lloyd J. Austin II said in a March 30 memo on the 311-page report.
"While we have made progress, we must do more to strengthen the integrated capabilities we have on the ground to prevent sexual assault, harassment, suicide, domestic abuse, and other harmful behaviors," he added.
Of those participants in the command climate surveys, 151,053 were Guard soldiers and airmen. 
Sixteen bases were picked for onsite investigations due to shortcomings, including stress, binge drinking and racial and sexual harassment.
Auditors selected two more bases for their positive ratings, while the final pair of bases scored mixed results on their operations and environments.
At every base, analysts determined leadership failures included misunderstanding violence prevention. Investigators also cited insufficient accountability, personnel and resources as factors increasing the likelihood of harmful behavior.
"At the ground level, there is a pervasive misunderstanding of what prevention is, how to do it, and what it takes to do it well," the report stated.
Stateside, besides the Kentucky Army Guard facility, investigators visited Fort Custer, Michigan; Naval Support Activity Sarasota Springs, New York; Fort Polk, Louisiana; Fort Bliss, Texas; Naval Station Norfolk, Virginia; Marine Corps Base Hawaii; Joint Base Elmendorf-Richardson, Alaska; Marine Corps Air Station Miramar, California; Laughlin Air Force Base, Texas; Marine Corps Base Camp Pendleton, California; Dyess Air Force Base, Texas; Vandenberg Space Force Base, California; and the Army Reserve base in Fraser, Michigan.
Overseas, the DoD scrutinized Naval Station Rota in Spain and five bases in Germany: Army Garrison Ansbach, Army Garrison Rheinland-Pfalz Smith Barracks, Army Garrison Bavaria, Army Garrison Stuttgart and Army Garrison Rheinland-Pfalz, Kaiserslautern.
Investigators will revisit all 20 bases this fall with future in-person reviews occurring biannually.
Austin has prioritized curbing sexual misconduct during his tenure helming the DoD.
According to the Associated Press, the DoD report comes about two years after Army Spc. Vanessa Guillén's disappearance from Fort Hood, Texas.
Guillén's remains were found after a soldier her family claims sexually harassed her killed the Army service member.
The full report is available at https://media.defense.gov/2022/Mar/31/2002967307/-1/-1/1/2021-ON-SITE-INSTALLATION-EVALUATION-REPORT.PDF.