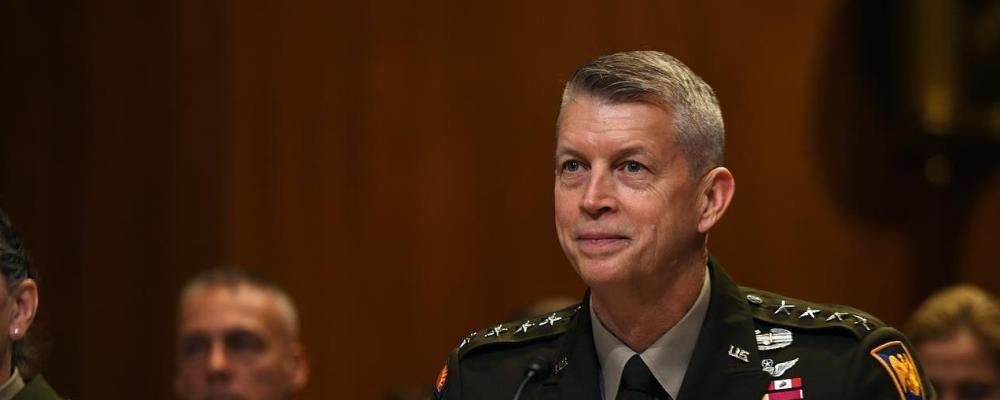 Gen. Daniel R. Hokanson, the chief of the National Guard Bureau, told senators last week that providing premium-free or "zero-cost" medical and dental care is "critically important" to Total Force readiness.
"Having been through multiple deployments, one of the biggest things that we see to address in readiness is medical and dental readiness to go," Hokanson said while addressing a question from Sen. Tammy Baldwin, D-Wis. "I would say that it is the largest thing that impacts our readiness."
Baldwin sponsored legislation during the last Congress to provide all Guardsmen and Reservists with free access to TRICARE, including 60,000 Guardsmen who are uninsured and lack access to health care when not in a federal duty status of more than 30 days.
"We cannot surge medical readiness; our people must be ready when they are needed," Hokanson said in his written Senate statement.
Hokanson has formed a working group dedicated to accurately identifying "the true cost of premium-free healthcare options and how it would impact the readiness of our force."
The NGB chief considers zero-cost TRICARE a command priority. The idea is also a top NGAUS legislative priority.
While addressing questions about recruitment, Hokanson noted that when meeting recruiters, educational benefits are most frequently discussed, followed by health care benefits, particularly during the current employment environment.
Sen. Jon Tester, D-Mont., chairman of the Senate Appropriations Defense Subcommittee, additionally opened Hokanson's testimony with a question about an intelligence breach allegedly carried out by Massachusetts Guardsman Jack Teixeira.
"This one individual was an individual action and not indicative of the entire system," Hokanson stated. "But we are looking at safeguards that we can put in place that would prevent any individual in the future from ever being able to do this."
Hokanson added that after the Air Force inspector general's investigation into the incident involving Teixeira concludes, that "any and all recommendations will be implemented immediately."
Several senators on the panel also expressed unease about delays in approving the Space National Guard as the Space Force's primary reserve component.
Sen. Jeanne Shaheen, D-N.H., co-chair of the Senate National Guard Caucus, said she sees delays in integrating the Guard into the Space Force "as a real concern."
"I have asked [Gen. Chance Saltzman, the chief of space operations] about that issue on several occasions and the ambiguous response has not been reassuring," she said. "So, I hope we can continue to work with you on how that gets done."
Noting Saltzman previously told the committee that his "best military advice supported the most cost-effective alternative that preserves operational capabilities," Sen. Jerry Moran, R-Kan., asked Hokanson for his best military advice about a potential Space Guard.
Hokanson responded that Saltzman had described "exactly the Air National Guard units performing the space mission," adding "my greatest concern is readiness" for the Total Force.
"My concern is, if we looked at reestablishing them into another component, it could cost our nation about a billion dollars," Hokanson explained of the Guard's space professionals. "By simply re-designating those air Guard units performing the space mission to a Space Guard-type organization, I could do that with resources I currently have in my budget."
"At no time would it interrupt the capabilities they provide to the nation," Hokanson concluded, noting his remarks include Guardsmen deployed overseas.
The $1 billion price tag Hokanson mentioned would include retraining the Guard's airmen currently performing space missions for another mission set.
In recent months, several Guard officials have estimated that replacing the space expertise currently in the Air Guard's ranks could take up to 10 years.
— By Jennifer Hickey