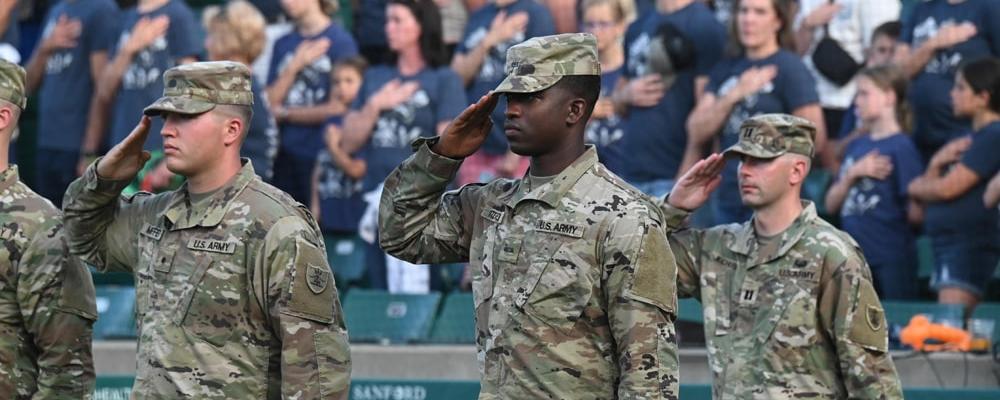 The NGAUS Company Grade Committee wants your thoughts on the National Guard's talent management efforts.
The committee is conducting a survey about the Guard's leadership, professional development and recruiting and retention.
The 2023 General SITREP Survey — which is available online to anyone who is passionate about the Guard — runs until Monday, March 13.
"If you can't retain people or talent, it usually comes down to you have a leadership issue or a culture issue," said Capt. Rasheeda I. Bilal of California, the CGO Army rep on the NGAUS board of directors.
"The intent is to turn around and present to every single senior leader, a one-two page paper from the CGOs' perspective on what are the major issues," she added of the poll's results.
Bilal also serves as logistics director for the California Army Guard's 115th Regional Support Group.
According to Bilal, the CGO Committee has already sent the association's latest survey to about 2,000 officers.
The effort comes amid one of the U.S. military's toughest recruiting environments in decades regardless of component.
"One of the things in the aftermath of 2020 that's kind of been seen everywhere, and how it applies to the Guard, is we've seen a lot of talent leave," Bilal said.
"They are going to be the future leaders," she argued of the Guard's CGOs. "If we just bleed them out, we lose all that talent."
Featuring 15 questions centered on the theme of "top tier talent," the survey presents Guard airmen, soldiers and supporters with a chance to have their voices heard.
Bilal said that the survey's data will help develop actionable talking points for the Guard's senior leadership.
The feedback will also assist the CGO Committee's work developing content for officer professional development sessions nationwide.
Bilal said that the goal is a CGO Roadmap to Greatness Curriculum Guard associations can integrate into OPD courses at their level.
"From what I've experienced, you go to OPD, and it generally focuses on just hitting your PME, your professional military education," she said.
"It's creating the bridge between qualified and competent," Bilal noted of what she hopes the CGO Committee's OPD lessons accomplish.
Bilal said that the Guard's recent talent struggles illustrate the need for stronger professional development opportunities.
"I think the biggest thing if you query people about what makes them stay at their job, it is a sense of fulfillment or a sense of our purpose," she said.
"We have this mass exodus," Bilal concluded. "I want people to be empowered to be part of the solution."
— By Mark Hensch