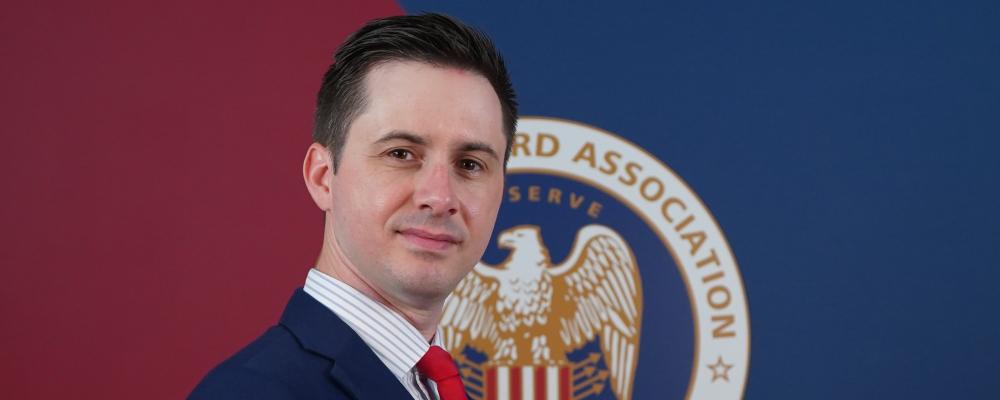 NGAUS has filled a key position in the association's legislative department.
Russel Read is the association's new legislative affairs manager for Air programs.
Read started last week at the National Guard Memorial, the NGAUS headquarters in Washington, D.C.
Read's duties include overseeing the association's legislative priorities for the Air Guard, including fighter recapitalization and establishing a Space National Guard.
"Although he is following several impact players that were his predecessors, I know he is more than up to the task to take on the Air Guard challenges that lie ahead," said retired Col. Mike Hadley, the NGAUS vice president for government affairs.
Before joining NGAUS, Read worked as the communications director for Rep. Scott Franklin, R-Fla.
In that role, Read coordinated communications strategies with the House Armed Services and House Oversight and Reform Committees and with Franklin's legislative team to strategize messaging on the national security portfolio and other issues.
"In my opinion, the policy world provides an incredible opportunity to serve those who serve us on the front line defending our country," Read said. "By getting smart on the issues, building coalitions and working with partners, there are no limits to the kind of impact you can have in the policy space."
Read previously worked as the acting director of speechwriting at the Department of Homeland Security and as a defense writer for the Washington Examiner.
Read said he wanted to join NGAUS to advocate on behalf of Guardsmen and their families.
"It's critical our Guardsmen are able to operate at peak efficiency as we continue to confront the national security challenges of the future," Read said.
"It's my goal to make sure they have everything they need so they never enter a fair fight," he added.
Read has a master's degree in international affairs from Boston University, plus a bachelor's degree in criminal justice and a minor in political science from High Point University in High Point, North Carolina.
He resides in Alexandria, Virginia.
— By Donald Lambert