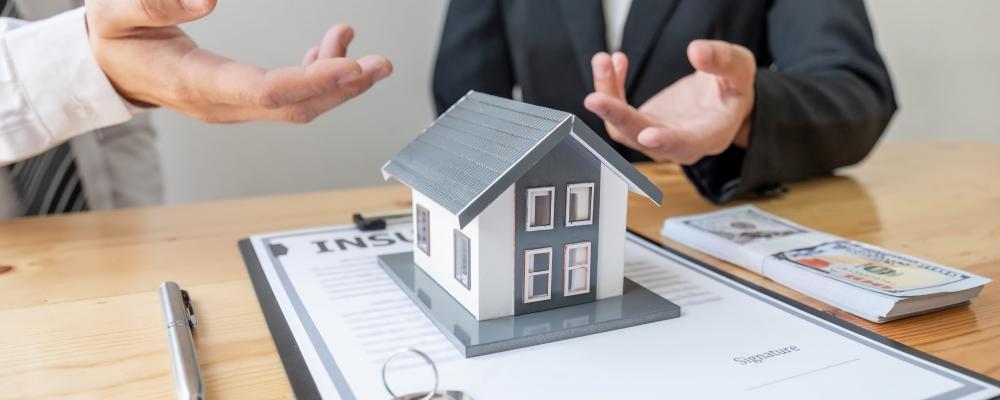 A bipartisan group of House lawmakers has asked the Department of Veterans Affairs to fix the agency's home loan program, citing fears the initiative leaves veterans disadvantaged in today's competitive housing market.
In a letter last week to VA Secretary Denis McDonough, 65 lawmakers warned only a small fraction of home sellers prefer VA loans.
The House representatives argued the "rise in cash and conventional loans with waived contingencies can leave veterans unable to compete with other buyers."
The group added McDonough should "explore how VA mortgage loans can compete in today's marketplace and ensure veterans have negotiating power throughout the home-buying process."
Rep. Derek Kilmer, D-Wash., and Rep. Guy Reschenthaler, R-Pa., organized the letter.
Under the VA home loan program, private lenders provide the loans, but the department guarantees a portion of each loan against the possibility of default.
This model enables borrowers to get more favorable terms than might otherwise be possible, including no down payments, lower interest rates and limited closing costs.
But the program requires VA home appraisals and other qualifying steps that can lengthen the time to close sales, frustrating buyers and sellers.
Testifying before the House Veterans' Affairs Committee in December, VA officials said the average wait time for VA appraisals is roughly 15 business days. For non-VA loans, it's about two days.
The difference, and perceptions the delays are worse, means a rising number of sellers are ignoring offers from buyers using the VA program.
A National Association of Realtors' 2021 survey on home loans found 94% of sellers were most likely to accept an offer with conventional financing, compared to 1% who said they were most likely to accept an offer involving a VA loan.
The high number of buyers in today's market coupled with limited home inventory makes the situation worse for people using VA home loans, real estate experts say.
Last week, lawmakers pressed McDonough on how the VA can improve the appraisal process and public perception of the program.
"We call on your department to improve the VA mortgage loan process and ask for a report on the steps the VA is taking to increase loan competitiveness," they wrote. "It is imperative veterans receive a competitive loan that provides them the opportunity to purchase a home."
Many, but not all, National Guard soldiers and airmen are eligible to use the VA program for buying or refinancing a home.
To qualify, Guard members must have six years of total service, 90 consecutive days of Title 10 (federal) service besides training or 90 total days of Title 32 service (federally funded but under state control) with at least one period of 30 consecutive days.
More information on VA home loans is available here.
- By John Goheen