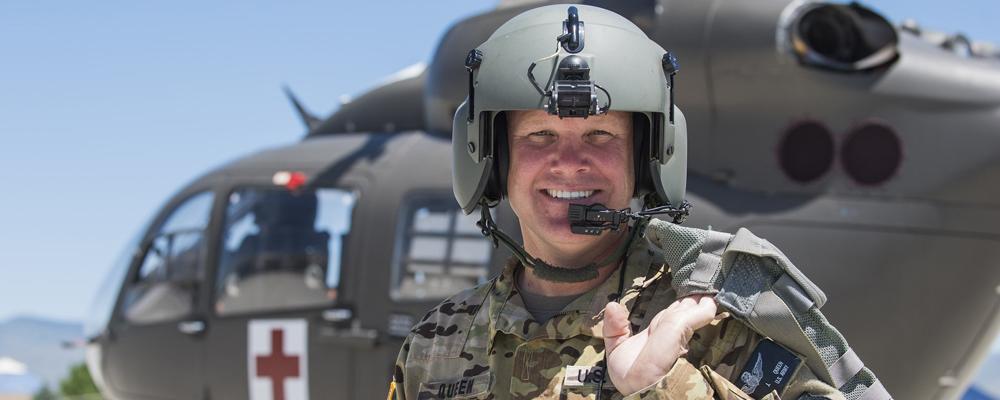 A bipartisan, bicameral group of lawmakers are pressing the Defense Department to implement a law already on the books to pay National Guardsmen and Reservists the same incentive pay as active-duty troops.
The lawmakers wrote Defense Secretary Lloyd J. Austin III after the Pentagon missed a Sept. 30 deadline to certify to Congress that the change wouldn't negatively affect the force structure of any military component.
Incentive pay parity and the certification requirement were in the fiscal 2022 National Defense Authorization Act.
The language appears to enable DoD to nullify the law.
"The Defense Department's delay in providing this report and certification on time prevents the payment of these incentive pays that are crucial for the retention of critical skills," the group wrote in an Oct. 25 letter.
Sen. Tammy Duckworth, D-Ill., and Rep. Tim Ryan, D-Ohio, organized the letter, which resides here.
Other signatories include Sen. Susan Collins, R-Maine; Sen. Amy Klobuchar, D-Minn.; Rep. Trent Kelly, R-Miss.; and Rep. Andy Kim, D-N.J.
NGAUS prioritized incentive pay parity during deliberations on the fiscal 2022 NDAA last year and worked with congressional staffers to develop the recent letter.
There are 18 sets of incentive pays the DoD uses to recruit and retain service members with specific skillsets and training, like helicopter pilots.
The money is well-spent, the lawmakers wrote.
"Incentive pays are vital for retaining qualified talent and are less expensive than training new service members to replace those who would otherwise decide to leave," they said.
But the lawmakers noted Guardsmen and Reservists receive only "a fraction of what those in the active component receive, despite performing the same duties and meeting the same skill requirements."
"Our reserve-component service members are vital members of our Total Force," they continued. "We must provide them with the benefits they have earned."
"Failure to provide this will only exacerbate the military's manning crisis, as current reserve-component service members weigh whether to continue dedicating their time to maintaining their critical military skills despite this pay disparity or focus instead on opportunities in the civilian labor market of which they are already members," the lawmakers concluded.
According to Military.com, a Pentagon spokesperson says DoD has requested a deadline extension.
"We will be providing an update within the coming months," Cmdr. Nicole Schwegman said in an emailed statement.