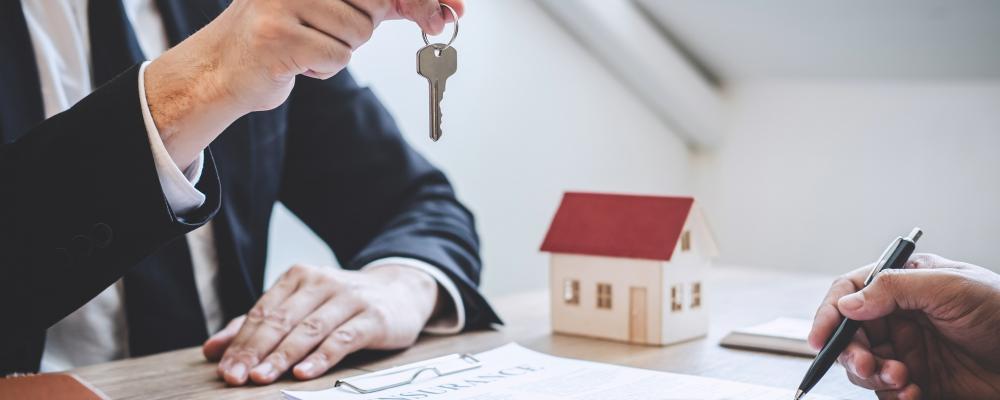 The House last week approved legislation that would make the Department of Veterans Affairs update its rules on home appraisals bought using its home loan benefit.
Lawmakers in both parties have voiced concern the VA home loan program disadvantages veterans against buyers with commercial loans, partially due to a lengthy appraisal process.
Under the program, private lenders provide the loans, but the VA guarantees part of each loan against possible default.
This model lets borrowers get more favorable terms than might otherwise be possible, including no down payments, lower interest rates and limited closing costs.
But the program requires VA home appraisals and other qualifying steps that can lengthen the time to close sales, frustrating buyers and sellers.
Testifying before the House Veterans' Affairs Committee in December, VA officials said the average wait time for VA appraisals lasts roughly 15 business days.
For non-VA loans, the typical period runs about two days.
The difference — and perceptions the delays are worse — means sellers are increasingly ignoring offers from buyers using the VA program.
A National Association of Realtors' 2021 survey on home loans found 94% of sellers were most likely to accept an offer with conventional financing, versus 1% who said they would most likely accept an offer involving a VA loan.
VA appraisals also have a reputation for issuing below market rates, many realtors say.
Among the updates The Improving Access to the VA Home Loan Act of 2022 would require, the VA would have to issue guidance on when to allow desktop appraisals, which are done through tax records and other public documents rather than in-person inspections.
The VA would additionally have to consider whether these desktop appraisals provide the borrower cost savings and help in "situations in which a traditional appraisal requirement could cause a delay substantial enough to jeopardize the ability of a borrower to complete a transaction," the bill's text reads.
"Every veteran deserves the chance to own a home and pursue the American dream," Rep. Mike Bost, R-Ill., the HVAC's ranking Republican and the bill's sponsor, said on the House floor last week.
"With interest rates on the rise, we should do whatever we can to make the VA home loan benefits the best option for veteran homebuyers and sellers alike," he added.
The bill must pass the Senate and receive the president's signature before becoming law.
The measure has Senate support.
Sen. Dan Sullivan, R-Alaska, introduced identical legislation (S. 4208) in the chamber in May.
Many — but not all — National Guard soldiers and airmen are eligible to use the VA program for buying or refinancing a home.
To qualify, Guardsmen must have six years of service, 90 consecutive days of Title 10 federal service besides training, or 90 days of Title 32 federally funded service under state control with at least one span of 30 consecutive days.
— By John Goheen