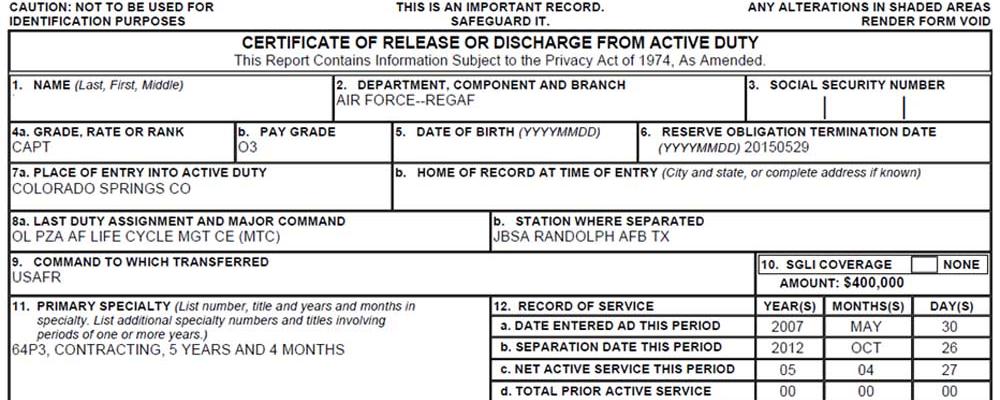 National Guard and Reservists would receive the same DD-214 form as active-component personnel following their retirement or completion of service under legislation introduced last week by a bipartisan group of House lawmakers.
Rep. Andy Kim, D-N.J., Rep. Mike Levin, D-Calif., Rep. Nancy Mace, R-S.C., Rep. Chris Pappas, D-N.H., and Rep. Mike Turner, R-Ohio are the original sponsors of the Record of Military Service for Members of the Armed Forces Act (H.R. 7041).
Currently, a Guardsman or Reservist will only receive a DD-214 (Certificate of Release or Discharge from Active Duty) if they serve more than 90 days on active-duty orders. The form NGB-22 documents Guard service.
Unfortunately, the DD-214 is considered the gold standard for documenting military service, including to determine eligibility for state and federal veterans' benefits and discounts from retailers. 
"Providing all those who have served our country the same record of their service, one of the most valuable documents for a veteran to possess, is essential to ensuring equitable access to benefits following their service," said Pappas in a release. "I'm committed to fighting for equity for our Guard and Reservists on all fronts, and will keep working with my colleagues to advance this legislation through Congress."
Retired Brig. Gen. J. Roy Robinson, the NGAUS president, testified to Congress last week that he often hears of benefits being denied "from the Department of Veterans Affairs or state agencies because they require a DD-214," which many Guardsmen lack.  
This new legislation would ensure Guardsmen and Reservists receive a DD-214 form following their retirement or completion of service. 
Specifically, this bill will: 
Update the DD-214 form to reflect all periods of service, including annual training and weekend drills; 
Alter the DD-214 form to show current total inactive service time for a member's current service period; 
Bring commonality to discharge forms for all the reserve components; and
Provide all service members with proof of service that will consolidate all service periods allowing them to apply for all entitled benefits while reducing confusion at federal, state and local agencies, and private sector institutions.
Sen. Gary Peters, D-Mich., and Sen. James Lankford, R-Okla., have introduced companion legislation (S. 1291) in the Senate.
"The Department of Defense continues to operate under a disjointed system of multiple different service documents for active, Guard and Reserve personnel, and it's past time to modernize this process and move to one cumulative document," Robinson said. "We applaud these congressional efforts and encourage quick passage of this legislation."