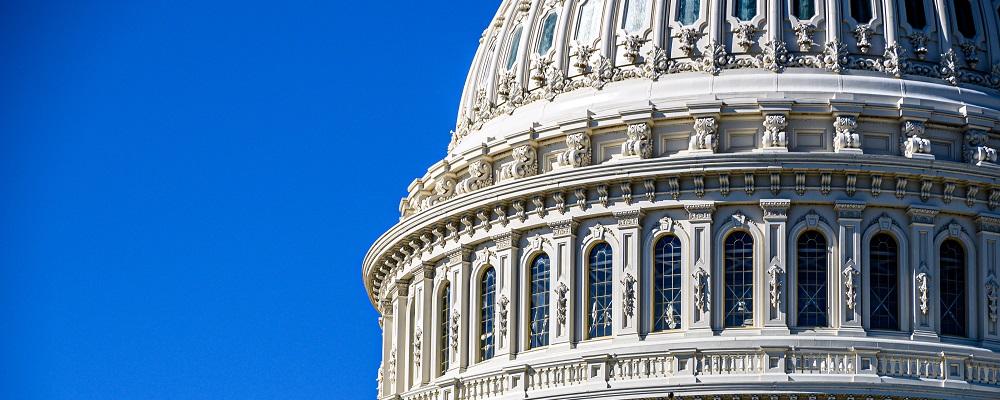 The House returned to work this week to consider 1,213 possible amendments to the fiscal 2023 National Defense Authorization Act the House Armed Services Committee crafted last month.
Many of the amendments won't make it through the House Rules Committee, the body that determines which ones are "in order" and receive a vote from the entire House membership.
Even fewer will receive a recorded vote or be a subject of floor debate. The less controversial amendments will be included as part of an "en banc," or group, vote. 
Last year, the House approved 476 of the 860 amendments offered to the fiscal 2022 NDAA. 
As occurs every year, there is conflict about the levels of defense spending. 
Led by Rep. Barbara Lee, D-Calif., several amendments would eliminate the $37 billion the HASC added to President Joe Biden's request of $813 for defense. 
HASC members cited high inflation that cuts Pentagon buying power for increasing the top line. 
One would reduce the authorization level in H.R. 7900 by $100 billion, while another would leave it at the amount Biden proposed. 
None of the efforts to reduce defense spending are likely to be successful. 
Several amendments aim to reverse or overturn federal COVID-19 vaccine policy but are not expected to make it into the final House measure. 
D.C. Rep. Eleanor Holmes-Norton is moving to give the city's mayor the same authority over its National Guard as governors of states and territories have over theirs.
A bi-partisan amendment would increase funding for the National Guard Youth Challenge Programs, while an amendment by Rep. Jason Crow, D-Colo., would amend the FY22 NDAA to authorize the Colorado National Guard's FireGuard Program through 2026. 
Rep. Adam Kinzinger, R-Ill., would provide that the secretary of the Air Force, in coordination with the director of the Air Guard, maintain a fleet of fixed-wing, manned intelligence, surveillance and reconnaissance/incident awareness and assessment aircraft to conduct operations.
A Wisconsin Air Guard pilot, he flies the RC-26 Condor, an exclusively Air Guard plane the Air Force wants to retire.  
Other amendments would expand oversight responsibilities of DoD inspectors general to include the Army National Guard, naval militias and the Air National Guard; require the chief of the National Guard Bureau to submit a report to Congress identifying the personnel, training and equipment the Guard needs to prevent, mitigate, respond to and recover from natural and manmade disasters. 
The House will vote on its final version by the end of the week. The normal practice is for the Senate to vote on its version before a conference committee hammers out any differences. 
The Senate has not set a date for its consideration of the Senate Armed Services Committee markup of the legislation. 
—By Jennifer Hickey