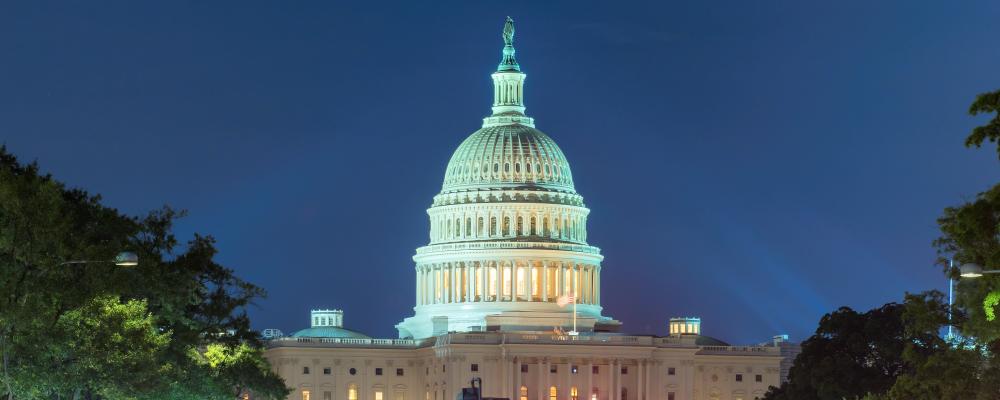 With Congress showing little progress on approving any budget to begin fiscal 2024 on Sunday, a shutdown of the federal government appears imminent.
A government shutdown would impact part-time National Guardsmen differently than full-timers and Active Guard Reserve personnel differently than dual-status technicians, according to the National Guard Bureau.
Without some type of approved appropriations, all unit training assemblies, drills and exercises will be cancelled, said Deidre Forster, an NGB spokeswoman.
"In most cases," she said in a Wednesday email, "units will be able to reschedule drills for later in the fiscal year."
Meanwhile, Forster said, AGRs will continue to report for duty and carry out assigned duties without pay.
The situation for the Guard's dual-status technicians is mixed. Even though most wear a uniform to work, dual-status technicians are technically civilian employees, and most will be furloughed without pay in the event of a shutdown. Only those "excepted" will continue to work.
Per Forster, the term "excepted" broadly refers to employees whose work is funded through annual appropriations but who aren't furloughed because they are performing tasks that, by law, are allowed to continue during a lapse in appropriations.
Such tasks may include emergency work involving the safety of human life or the protection of property, or the performance of certain other types of "excepted work activities" according to Department of Justice and Office of Personnel Management policy.
In the past, furloughed federal workers have received backpay retroactively once appropriations were approved.
All federal government employees will be notified of their status by their supervisors should a shutdown occur, according to additional NGB guidance.
In the event of a shutdown, nonexcepted employees will report to work on the first workday following the lapse in appropriations. This would be Monday, and per NGB's guidance, these nonexcepted employees would conduct an orderly shutdown before leaving their work locations.
More information about OPM's furlough policy is available here.
NGB's guidance added that Guard personnel will maintain daily operations, but some administrative requests (i.e., records requests, media queries and general information requests) may be delayed.
A government shutdown would also result in the cancellation of all Guard community and public outreach programs.
This would include jet and jump demonstration teams, band and ceremonial unit appearances, port visits, service weeks, flyovers, aircraft and ground static displays, parade participation and nonprofit and corporate leader outreach.
But military retirees and annuitants will continue to receive their checks. Pentagon officials said that because retirees aren't paid from appropriations, their payments will continue as scheduled.
State active-duty missions, meanwhile, are at the discretion of each state's governor.
Although U.S. history is full of political disputes over federal appropriations, funding gaps and government shutdowns are relatively recent phenomena.
Per NGB, the first funding gap to result in a government shutdown occurred in November 1981.
Since then, nine funding gaps have also produced government shutdowns, with the longest one lasting 34 days between 2018 and 2019.
Thousands of Guardsmen have been adversely affected by government shutdowns in the past.
According to NGB, during the government shutdown of September and October 2013, the Tennessee and Colorado National Guards alone furloughed approximately 2,150 technicians and contract employees.
To avoid a government shutdown, both the House and Senate must agree on a spending plan before it can be sent to the president to be enacted.
This process is supposed to begin in the House.
The Republicans currently hold a narrow majority in the chamber, but are deeply divided on fiscal 2024 appropriations — including whether to pass a stopgap budget that could keep the government open until a final spending plan is approved.
— By John Goheen