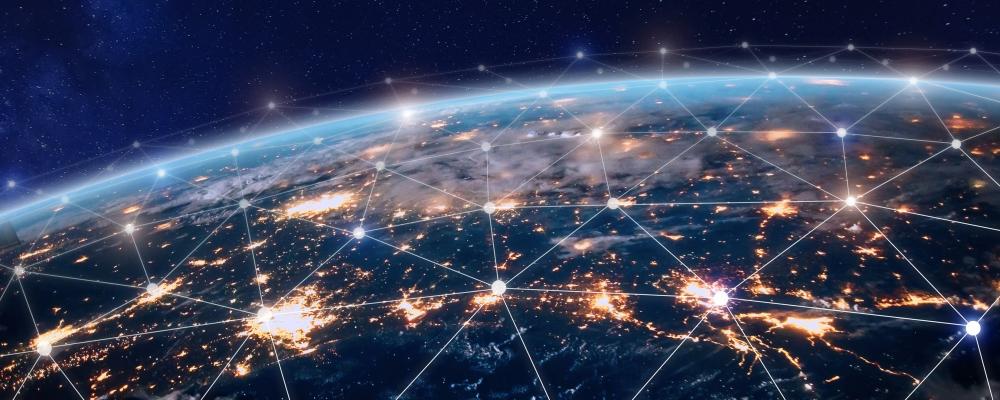 Creating a Space National Guard could save lives, according to the commander of the Colorado Air Guard.
Brig. Gen. D. Micah "Zeus" Fesler said Air Guard space professionals in his state already have while recently responding to a helicopter crash.
"I can't get into a lot of details on this, but their helicopter crashed," Fesler told a group of congressional staffers and Guard space professionals Monday at the National Guard Memorial, the NGAUS headquarters in Washington, D.C. "We helped them get to a better place."
"That's actual capability that matters right here, right now," he added. "We're talking about somebody coming home to see their kid."
The Guard's space capabilities involve about 1,000 Air Guard space professionals in 16 units across eight states and territories.
Unfortunately, Fesler said, these airmen aren't aligned with the U.S. military's other space professionals.
Instead, they're "orphaned" in the Air Force, a service no longer directly involved in space operations.
This situation could force some of the nation's most experienced military space professionals out of uniform, Fesler told the staffers.
Replacing this talent with new Space Force units could also take seven to 10 years, he noted.
"You don't have that space capability," said Fesler, who is also the Colorado Air Guard's assistant adjutant general — air. "There's a real-world cost to making this decision."
Fesler estimated that the Air Guard currently provides about 28% of the nation's space capabilities.
Across America, space service members currently handle responsibilities including missile-defense warning, space control electronic warfare, communications and intelligence.
Cost is a major factor influencing what happens to these rare but remarkable service members.
In 2020, a Congressional Budget Office report falsely assumed creating a Space Guard would involve every state and territory nationwide standing up space units.
The CBO predicted this process would cost approximately $500 million, a price that has plagued debate about a Space Guard ever since.
On Monday, Fesler suggested the final charge for constructing a Space Guard would be roughly $250,000.
Per Fesler, this total comes from changing flags, patches, name tapes and building signs.
"Well, they're already trained," he said of space Guardsmen. "They're already being paid. They're already doing what they do right now."
NGAUS considers establishing a Space Guard as the Space Force's primary combat reserve a legislative priority.
Recent events in Congress suggest lawmakers are warming to the idea of starting a Space Guard.
Earlier in May, Rep. Jason Crow, D-Colo., and Rep. Doug Lamborn, R-Colo., reintroduced a bill for creating a Space Guard in the House.
The bipartisan measure followed Sen. Dianne Feinstein, D-Calif., and Sen. Marco Rubio, R-Fla., reintroducing a Senate version of the legislation in February.
Legislation for creating a Space Guard passed the House during the 117th Congress but never received a Senate vote.
To ask your congressional delegation to support the House and Senate legislation that would implement a Space Guard, use the association's Write to Congress feature about both measures.
— By Mark Hensch