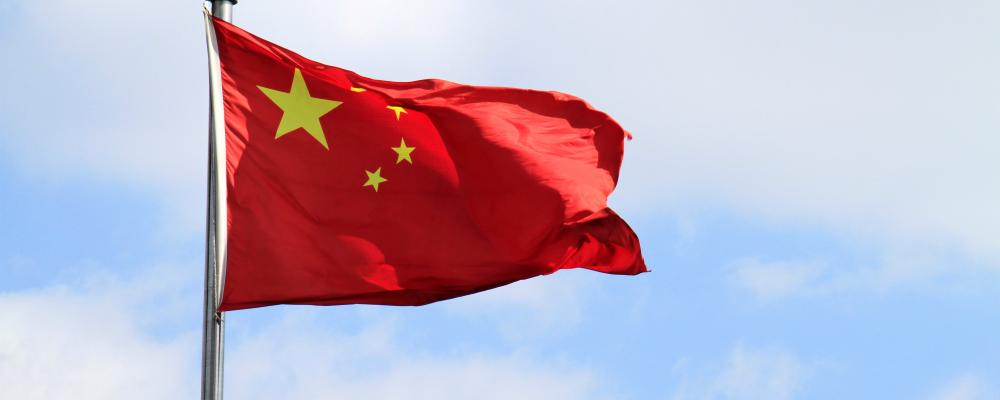 The National Guard's international partnerships are helping counter China's attempts at influencing Central and South America, three Guard leaders say.
The State Partnership Program exposes other countries to U.S. values like democracy and civilian military control when such ideas are under attack, the group adds.
"What I see and where I really appreciate the value of these partnerships is a growing presence and danger from the People's Republic of China in our own backyard, in our hemisphere," said Maj. Gen. James O. Eifert, the adjutant general of Florida, during a National Guard Bureau media roundtable last week.
"This program — more than any one I know of and any one that I've ever heard of — gets after the relationship building that becomes the fence that we can use to keep off our backyard the People's Republic of China and their debt diplomacy tactics, to help really influence these friendly democratic nations in our hemisphere," he added.
Created in 1993, the SPP pairs Guard states with nations worldwide.
Florida's SPP relationships include Guyana in South America and the Regional Security System, a military alliance featuring seven eastern Caribbean nations.
While every Central and South American nation participates in the SPP, some members – like Venezuela – are mostly dormant due to their ties with the U.S. 
Eifert warned China is actively seeking power over America's neighbors at the expense of Western principles.
"Very few people in America realize the presence of the People's Republic of China in the eastern Caribbean, in Central and South America and what that means to the future generations of Americans dealing with that presence as it continues to grow," he noted.
In recent years, China has heavily invested in the Western Hemisphere, developing physical infrastructure projects like roads and ports. 
But U.S. officials say the projects are potentially "dual use," meaning China's military could someday use them alongside civilians. And the deals often come with significant strings attached, like reducing the host-nation's bonds with Taiwan.
Maj. Gen. David S. Baldwin, the adjutant general of California's Guard, argues the SPP cultivates more reciprocity between the U.S. and partner nations.
"Because we're not, as a country, asking for anything in return to the degree that the coercive nature that the people from China and other nations do when they come in," he said.
The SPP launched after the Cold War with the aim of giving former Soviet nations like Ukraine insights into democracy and citizen military oversight.
Per Gen. Daniel R. Hokanson, the NGB chief, the SPP now boasts 85 partnerships involving 93 countries – 45% of Earth's nations.
Hokanson mentioned the NGB hopes to add 30 partnerships over the next decade as a countermeasure against near-peer rivals like China and Russia.
"We cannot predict when or where the next conflict will be, or what our competitors will bring to bear, but we must ensure the National Guard and our allies are ready to fight, and win, when we are called," he said in remarks prepared for the roundtable.
Last week, Taiwanese President Tsai Ing-wen said the U.S. plans on "cooperation" between the Guard and Taiwan's military.
China claims Taiwan as part of its territory, making the island's political status contentious for international diplomacy.
 - By Mark Hensch