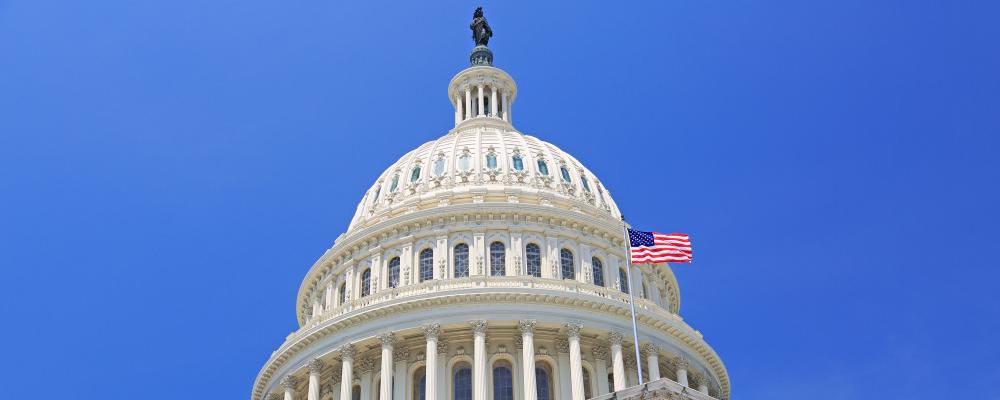 President Joe Biden signed the Fiscal Responsibility Act of 2023 into law Saturday, extending the debt ceiling for two years and averting a potentially calamitous debt default before a Monday deadline.
The bill, a deal between House Republican leaders and the White House, adopts Biden's proposed $886 billion topline for fiscal 2024 defense spending, a 3.2% boost over this year that includes $842 billion for the Defense Department.
GOP defense leaders in Congress thought the increase was inadequate when it was first requested in March. Despite being a record amount, the increase is below the current rate of inflation.
These Republicans are now seeking ways to get around what are essentially caps on defense appropriations.
On Thursday, six Republicans took to the Senate floor and lambasted the debt-ceiling deal, arguing that it didn't provide the Pentagon a sufficient funding increase.
"This Biden budget, which is now enshrined in this debt ceiling bill, is woefully inadequate," said Sen. Roger Wicker, R-Miss., the ranking member of the Senate Armed Services Committee. "It amounts to a cut in defense capability."
"Inflation is running at 7%, and so we'll have to increase defense spending by that much simply to keep up with what we did last year," he added.
Last year, Congress added $45 billion to Biden's fiscal 2023 budget request. The National Guard received more than $4 billion for new equipment that wasn't included in the original spending proposal.
The pushback on the Senate floor from Wicker and other Republicans didn't delay or change the vote on the debt deal, which ultimately passed the upper chamber 63-36.
But the criticism did win a concession from Senate leaders.
In a joint statement last Thursday, Senate Majority Leader Chuck Schumer, D-N.Y., and Senate Minority Leader Mitch McConnell, R-Ky., said "this debt-ceiling deal does nothing to limit the Senate's ability to appropriate emergency supplemental funds to ensure our military capabilities are sufficient."
Even some top Democrats later said that they want to find a way to boost military spending beyond the debt agreement's limits.
Sen. Jack Reed, D-R.I., the SASC chairman, conceded lawmakers will likely use Ukraine funding to skirt the deal's budget caps for defense.
"They've built this incredible mousetrap that we have to figure out," Reed said of the agreement. "I think with Ukraine, you're going to have to have a supplemental. We might put some other stuff in, too."
Raising defense spending may be a much tougher sell in the House.
On Monday, Speaker Kevin McCarthy, R-Calif., shot down Congress finding creative methods for ramping up Pentagon spending.
"That's part of the problem," he told CNN when asked if he'd be open to Senate GOP demands to spend more money on defense programs.
"I think what we really need to do, we need to get the efficiencies in the Pentagon," he continued. "Think about it, $886 billion. You don't think there's waste? They failed the last five audits."
"I consider myself a hawk, but I don't want to waste money. So, I think we've got to find efficiencies."
— By John Goheen