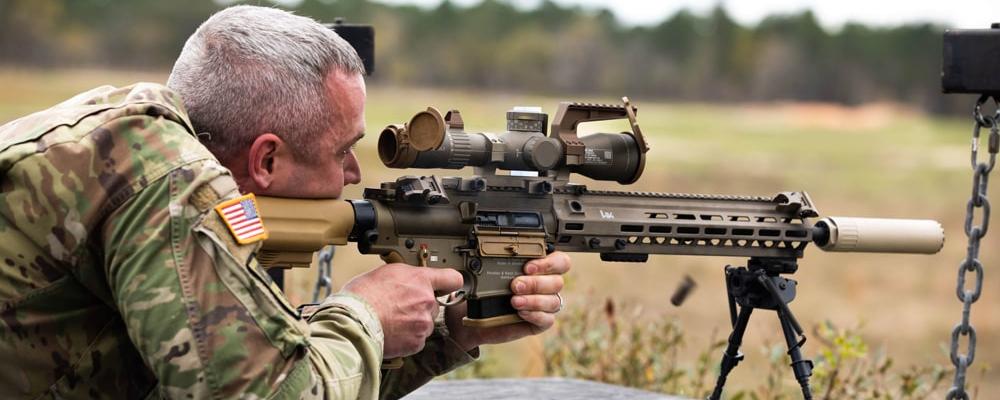 Released last week, President Joe Biden's fiscal 2024 budget request contains $842 billion for the Defense Department.
The total is $26 billion — or 3% — more than what Congress appropriated for the Pentagon in the omnibus spending bill in December.
The total for national defense spending jumps past $886 billion with the Energy Department's nuclear weapons work and other federal projects included.
The budget request prioritizes modernization.
According to officials, the proposal includes $170 billion for procurement, the largest request of its kind ever made.
The request comes as DoD attempts to purchase new bombers, intercontinental ballistic missiles and the ballistic missile submarines that make up the nuclear triad simultaneously.
There is also $145 billion for research and development, the largest R&D ask in history.
The request additionally has a 5.2% average pay raise for both uniformed and civilian employees. This year's pay increase is 4.6%.
With inflation currently running at 6%, Biden's plan appears to buy less than 2023 appropriations despite the spending increases.
Nondefense spending — which includes funds for the Homeland Security and Veterans Affairs departments — would increase by a higher percentage in Biden's strategy.
Congressional reaction to Biden's budget request split mostly along party lines.
"A budget that proposes to increase nondefense spending at more than twice the rate of defense is absurd," Rep. Mike Rogers, R-Ala., the chairman of the House Armed Services Committee, said in a March 9 statement.
"The president's incredibly misplaced priorities send all the wrong messages to our adversaries," Rogers added.
But congressional Republicans are not united behind increasing defense spending.
A seemingly small but vocal minority in the GOP has pushed for cuts in all spending.
Service-specific budget details also began emerging Monday.
Among the most notable specifics is the Air Force's plan to churn its aircraft fleet in the name of modernization.
According to multiple reports, the Air Force wants to retire 310 aircraft.
The amount includes 32 F-22 Raptor fighters, 42 A-10 Thunderbolt II fighters, 57 F-15 Eagle fighters and 37 HH-60H Pave Hawk rescue helicopters.
The Air Force additionally wants to buy 48 F-35A Lightning II fighters, 24 F-15EX fighters, 15 KC-46 tankers and seven MH-139 Grey Wolf helicopters.
NGAUS is waiting on more details from Biden's budget request and will report on any new information in the coming weeks.
— By John Goheen