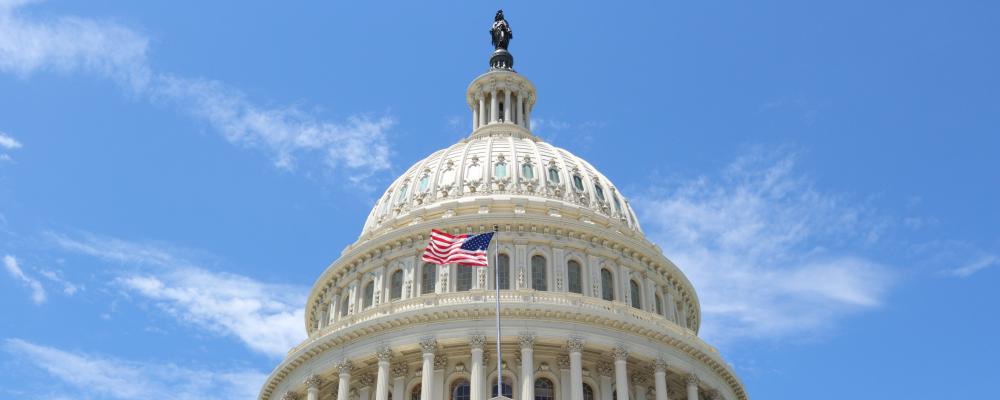 The debt-ceiling agreement House Republican leaders and the White House negotiated last week would cap the defense budget's topline at President Joe Biden's requested $886 billion for fiscal 2024, a 3.2% increase over this year that includes $842 billion for the Defense Department.
But the deal stills needs support from the GOP's defense leaders, many of whom said Biden's request was inadequate due to the rate of inflation when the White House released it last March.
The GOP's defense leaders wanted a 3% to 5% increase over inflation, which is currently running at about 5%. These Republicans also vowed to add billions of dollars to Biden's defense request.
Lawmakers have now added $45 billion to Biden's fiscal 2023 budget request. The National Guard received more than $4 billion for new equipment that wasn't included in the original spending proposal.
The tentative agreement between House Republicans and the White House also reaches into fiscal 2025. The pact limits the increase in defense spending to 1% in fiscal 2025 for a total of $895 billion, with the Pentagon getting slightly above $850 billion.
So far, defense leaders have been largely silent about the deal.
One exception is Sen. Lindsey Graham, R-S.C., the co-chair of the Senate National Guard Caucus. Graham has made clear he opposes the deal.
Graham tweeted over Memorial Day weekend, panning the agreement's defense side as "disastrous" and arguing its details would result in a "smaller Navy and not enough weapons to support Ukraine."
"I will use all powers available to me in the Senate to have amendment votes to undo this catastrophe for defense," he said. "I support raising the debt limit for 90 days to give us a chance to correct this disaster for defense."
While the new spending proposal trims Biden's requested fiscal 2023 increases for many domestic programs, it doesn't touch the Department of Veterans Affairs, Medicare or Social Security. The deal also pushes the debt ceiling until 2025.
The White House and Congress are now racing against the clock to raise the congressionally mandated debt limit before Monday, the day the Treasury Department says it will run out of methods for borrowing money and paying the nation's bills. Currently, the national debt limit is $31.4 billion.
The Biden administration and many lawmakers on Capitol Hill say failing to raise the debt ceiling would result in default, catastrophically damaging America's economy.
The measure is now winding through the House and Senate. Yet some conservatives argue the package doesn't cut enough federal spending, while some liberals suggest it will cut funding to key national priorities.
House lawmakers are expected to vote on the agreement Wednesday evening.
Despite debate over the deal in Republican ranks, GOP leaders contend the measure will clear the House.
— By John Goheen