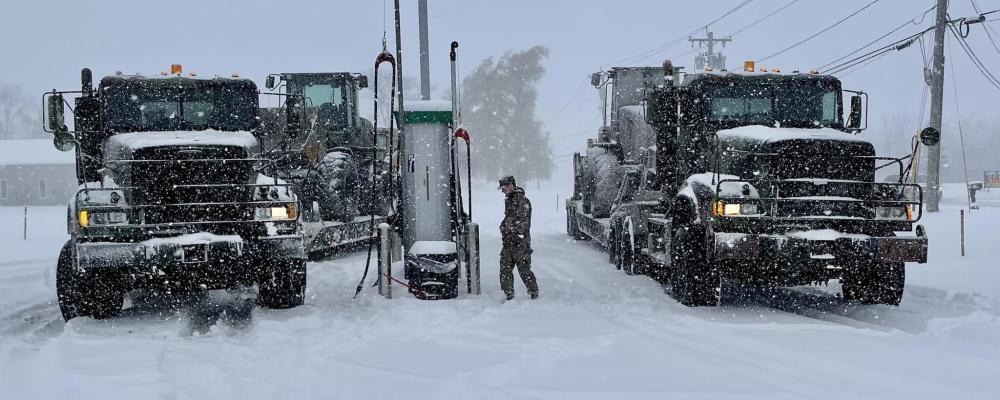 Bipartisan legislation reintroduced last week would enable National Guardsmen injured while on state active duty to receive medical care through the Department of Veterans Affairs.
Sponsored by Rep. Stephanie Bice, R-Okla., and Rep. Mikie Sherill, D-N.J., the Supporting Disabled National Guardsmen Act (H.R. 3628) would also provide disability benefits through the Defense Department to Guardsmen injured while on state active duty.
Guardsmen called for most domestic missions — including responding to storms and wildfires — are on state active duty under the command of their state's governor.
If these Guardsmen are injured, they aren't eligible for VA medical care or a DoD disability pension when they can no longer work.
Instead, these personnel must generally rely on state workers' compensation plans, which are often considered inferior to traditional military health and disability benefits.
Bice became aware of this coverage gap after Oklahoma Army Guard Spc. Cody Casey suffered significant injuries in 2021. Casey's Humvee was struck by a truck while he was assisting motorists stranded by a winter storm.
"In the instance of Specialist Casey, I am concerned about the coverage for his long-term health care and the fact that he can't get VA health care for those injuries," Bice said in a May 26 press release.
"It's our duty as a nation to provide high-quality health and disability benefits to those who put their lives on the line to assist the citizens of this country, whether that's on an overseas battlefield or American soil," she continued.
"No member of the National Guard should have to worry about being unable to access high quality health care or disability benefits if they are injured," Sherrill argued.
"I am proud to ensure that members of the National Guard have access to the care they have earned by co-leading this commonsense, bipartisan legislation," she added.
NGAUS strongly supports Bice and Sherrill's bill.
"Our service members are our greatest resource," said retired Brig. Gen. J. Roy Robinson, the association's president. "When one of them is injured in the line of duty, they must be fully covered and cared for regardless of what status they are serving in."
"Inadequate care and benefits are unacceptable, simply put," he concluded. "We greatly appreciate Representatives Bice and Sherrill and their efforts to correct this."
— By John Goheen