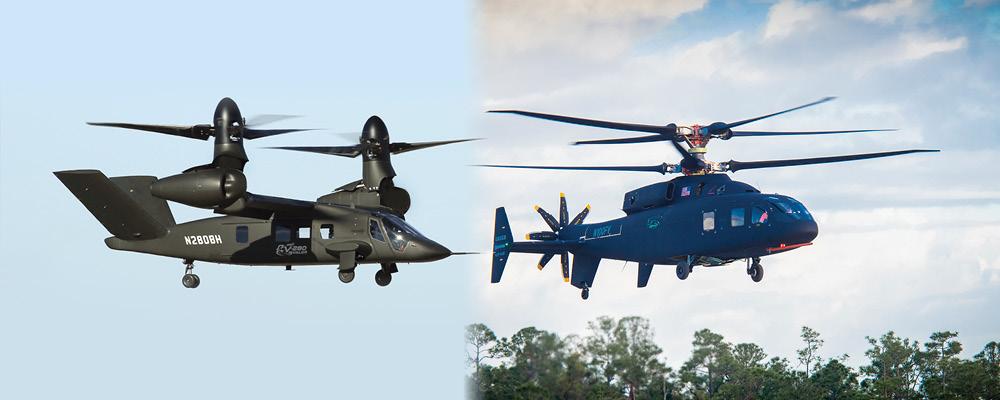 Bell and a Sikorsky-Boeing team have been selected to move into the next phase of the Army's Future Long-Range Assault Aircraft (FLRAA) competition, the service announced last week.
The two companies will advance to the competitive demonstration and risk-reduction stage of the program, which is expected to take place over the next two years.
"We will be conducting analysis to refine the requirements, conceptual designs and acquisition approach," said Patrick Mason, the Army's aviation program executive officer. "Ultimately, this information and industry feedback are vital to understanding the performance, cost, affordability, schedule risks and trades needed to successfully execute the FLRAA program."
The FLRAA program of record is set to kick off in 2022. Initial delivery of the winning aircraft is scheduled to begin in 2030.
Bell and the Sikorsky-Boeing team have introduced radical designs for the program, which aims to find a replacement for the UH-60 Black Hawk, which first entered service with the Army in 1979.
Bell's entry, the V-280 Valor, utilizes tilt-rotor technology similar to the V-22 Osprey.
The Sikorsky-Boeing team's aircraft, the SB>1 Defiant, has two counter-spinning main props and an aft-propulsion prop, used to achieve the air speeds required by the Army.
The FLRAA program, along with the other helicopter replacement search for a Future Attack Reconnaissance Aircraft, comprises the Army's Future Vertical Lift program, which is one of the service's top modernization programs.