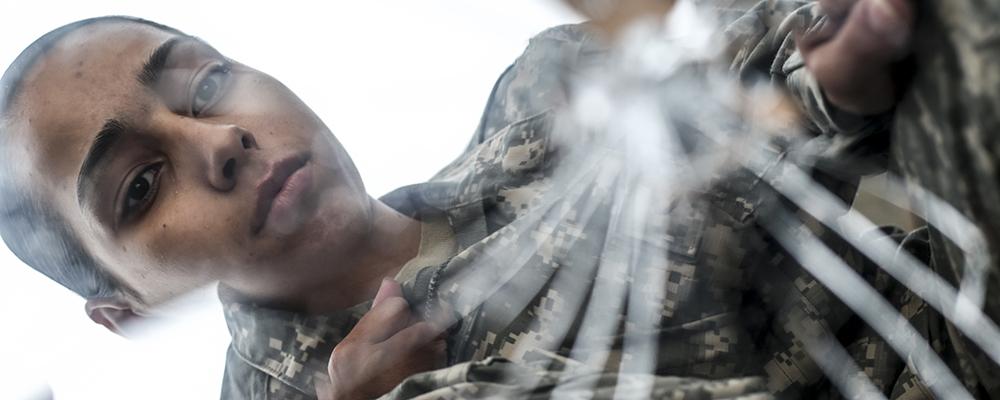 The Department of Veterans Affairs has backed off a bit from its annual suicide report released last week. In it, the agency noted that its previous reports, which showed 20 or more suicides among veterans each day, included actively serving service members in that total.

News reports noted that that would cause a spike of several hundred in reported suicides among current military members.

The "VA National Suicide Data Report 2005-2015" released last week, for example, said the total daily average was 20.6, including 16.8 veterans and 3.8 who still were in uniform. That would be 1,387 service members dying from suicide that year.

The Defense Suicide Prevention Office reported 104 self-inflicted deaths that year among men and women in uniform across all components.

Dr. Keita Franklin, the VA's national director of suicide prevention, explained the problem Monday to Military Times, saying, "In our report, VA did not differentiate deaths between active duty, current never federally activated [National] Guard and Reserve, and discharged never federally activated Guard and Reserve. This difference in the report may have caused some confusion and led to the misperception that approximately 1,000 more current service membes died by suicide than DoD reported in 2015."

The problem, Franklin said, lies in the inconsistent definitions of veteran across government agencies. She said a more accurate figure is about 20 former service members kill themselves each day, while one current service member does.

"And that shows we still have work to do," she said.

Some report conclusions remain valid. For example, veterans in 2015 took their lives at a rate slightly more than twice that of nonveterans. Male veterans were 1.3 times more likely to commit suicide than nonveteran men. Female veterans were twice as likely as nonveteran females to take their own lives.

Veterans represented 14.3 percent of all suicide deaths, but only 8.3 percent of the nation's adult population in 2015.

Firearms were used in 67 percent of veteran suicides, the same percentage as in 2014.

Suicide rates among veterans ages 18 to 34 were the highest among veterans. Veterans 55 and older had the lowest suicide rate, but accounted for 58.1 percent of veteran suicides in 2015.

The suicide rate for veterans has increased since 2005, according to the report. In 2005, about 25 male veterans out of 100,000 took their own lives. That figure grew to about 31 in 100,000 in 2015. For female veterans, the figure grew from 24 to more than 29 in the same time period.

To reach the Veteran Crisis Line, call 800-273-8255 and then press 1. The line also can be reached by sending a text to 838255.