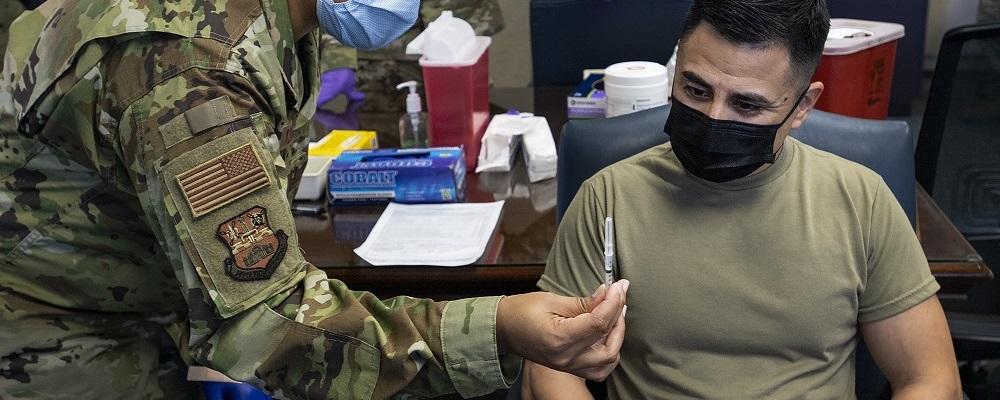 More troops are opting for COVID-19 vaccines, including many who had previously rejected shots, defense leaders said.
The rising trends come three months after the Defense Department began administering vaccines. Some troops were offered the vaccine three or four times before deciding to receive it, officials said.
Since mid-December, DoD has administered about 1.8 million doses, with about 600,000 going to service members, according to Military Times. That means about 30% of the Total Force is partially or fully vaccinated.
Last week, DoD officials said they expect the entire military population to have access to the COVID-19 by May 1, with the entire Defense Department vaccinated by July.
So far, priority for the vaccine has been given to service members who are most vulnerable or who were preparing for upcoming real-world missions.
The vaccine remains voluntary for service members and their families, although senior military leaders have been encouraging troops to receive the vaccine as soon as possible.
A group of House Democrats have urged President Joe Biden to make vaccines mandatory for all military members.
Rep. Jimmy Panetta, D-Calif., is leading the effort. He called unvaccinated troops "a critical threat to our national security and public health," according to Military Times.
"Vaccinating every eligible servicemember will improve readiness and have an immediate and positive impact on the communities in which they serve," Panetta wrote in a letter to the White House. "Requiring DOD to obtain informed consent prior to vaccination is not only harmful to our national security, but contrary to the best interests of servicemembers, their families, communities and colleagues."
According to the National Guard Bureau, more than 104,000 Guardsmen have received at least one dose of a COVID-19 vaccine. More than 67,000 are fully vaccinated.