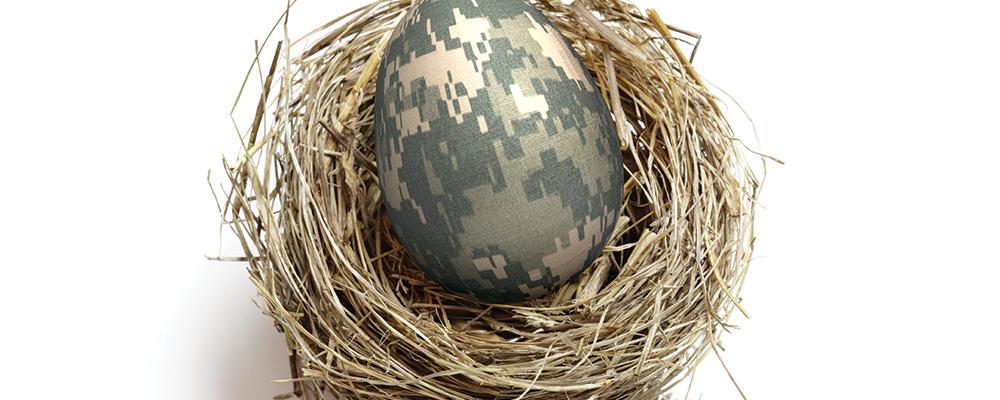 Only one in six service members eligible to enroll in the military's new retirement system has done so, according to data reported by Army Times.
The Blended Retirement System combines a pension—albeit smaller than the old system—for those who serve 20 years and contributions to an individual retirement account that troops can keep no matter how long they served. 
The old system offers only a pension and only to those who serve 20 years. Congress created BRS in 2015 to provide a retirement benefit for the 81 percent of service members who do not stay in the military that long.
BRS debuted this year. New accessions are automatically enrolled. Those who joined before this year with less than 12 years of active service or Guardsmen and Reservists with fewer than 4,320 retirement points have until Dec. 31 to decide to opt into BRS or stay in the old program. 
Overall, 1.6 million service members have a choice to make. Most appear to be staying put. As of Sept. 30, only 16.5 percent of those eligible opted in to BRS, according to officials.
But the figures vary widely from service to service. The Marines have the highest opt-in rate, with 36 percent of those eligible taking BRS. The Army has the lowest, at 10.5. The Army Times did not provide specific Guard and Reserve figures.
Those in the Army, Navy and Air Force are not required to take any action if they plan to stay in the old system. If they do not take BRS, they will remain enrolled in the legacy system.  
 
Only the Marine Corps requires members to register their decisions regardless of whether they opt in to BRS or stay put.
While Pentagon officials have said they have no opt-in targets or goals, outside observers expected the opt-in rate to be higher. They wonder if some service members are ill informed or maybe just procrastinating on a decision that is not yet due. 
"It's a really important question for someone to figure out what's going on," Beth Asch, a senior economist at RAND who has done extensive research and analysis on BRS, told Army Times. 
She believes many of those who have not opted in to BRS, especially enlisted personnel, may be "leaving money on the table, because most of them will not make it to [a 20-year] retirement."
DoD and all of the components have been conducting a financial education campaign to inform service members about BRS and questions to ponder as they compare the features with the legacy plan. 
Information tailored to the Guard is available here. USAA offers its take here.