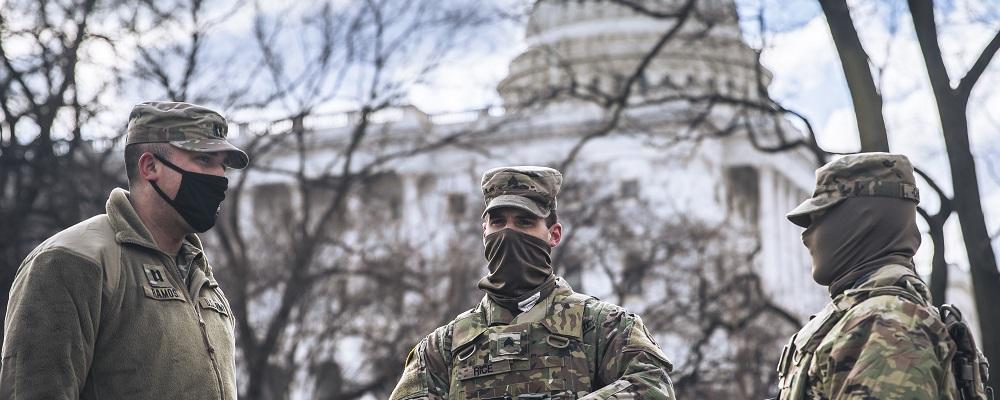 Time is running out to reimburse the National Guard for the Capitol Response mission, with some states already beginning to cancel training due to a lack of funding.
Nearly $521 million is owed to the Guard to pay for the five-month mission, which was funded using Guard personnel and operations and maintenance dollars. Without that funding, Guard leaders have warned in recent months, operations will be canceled, workers furloughed and important maintenance delayed.
Those actions could have a severe impact on Guard readiness, state adjutants general have said, referring to their ability to deploy overseas and respond to disasters in their home states.
Despite broad bipartisan support to reimburse the funding, a solution continues to languish in Congress as several options are negotiated.
"Guard soldiers and airmen successfully complete their mission; unfortunately, lawmakers have not completed theirs," NGAUS leaders said in a statement last week.
NGAUS is pushing for lawmakers to set aside their differences and send the president a supplemental funding bill that makes the Guard financially whole. If they are unable to do so in time, the association is urging Congress to instead approve the Pentagon's request to reprogram funding from Air Force, Army and Navy facility restoration and modernization accounts.
The reprogramming effort would need to be approved by House and Senate appropriators, as well as members of the House and Senate Armed Services Committee, rather than by the full bodies of both chambers.
Shifting the funds would require all three services to delay lower priority and non-urgent repair and maintenance projects until the first quarter of fiscal 2022. That includes projects related to various naval medical facilities, housing and paving for the Navy, demolition and design efforts for the Army and minor construction across 60 Air Force installations.
Approximately 26,000 Guardsmen deployed to Washington following the deadly Jan. 6 insurrection. The soldiers and airmen assisted Capitol Police and other authorities in securing the U.S. Capitol for 137 days in the face of increased threats to lawmakers and their staff.
Speaking on the House floor last week, Rep. Kaiali'i Kahele, D-Hawaii, urged his colleagues to reimburse the Guard. Kahele is a member of the Hawaii Air National Guard.
"Our National Guard keeps us safe and has done so since the inception of our democracy…" he said. "Now it's Congress's turn, to not only pay our respects but pay the bill that's due."