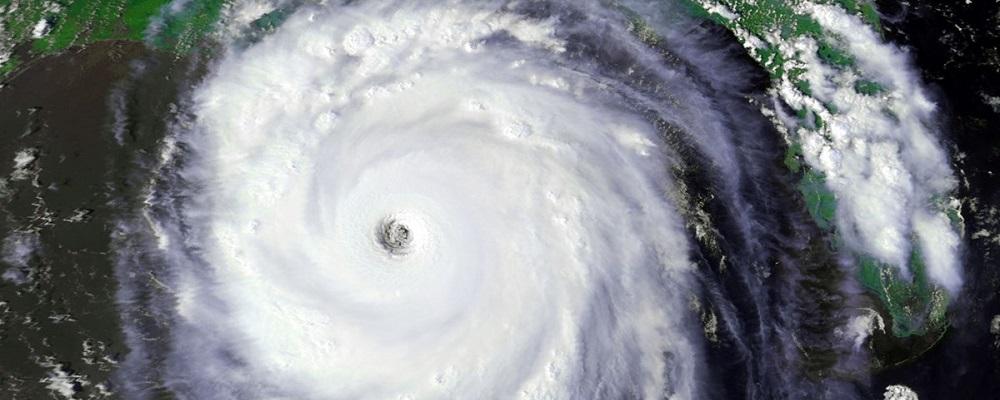 The 2020 hurricane season is barely underway, but has already set records.
That's a concern for Guard leaders who are already dealing with a historic response amid missions related to the coronavirus pandemic and civil unrest taking place in every state and territory.
While the season officially began June 1, this year has seen one of the earliest starts with three named storms impacting the U.S., including Arthur, which struck the East Coast in May, Bertha, and, most recently, Cristobal, which made landfall on the Gulf Coast.
The three storms mark the earliest point in history that three named storms have come so early in a hurricane season. Officials have predicted this season would be busy for storm watchers. That could also mean it will be busy for the Guard, too, which has often been called on to respond following damaging and devastating storms.
States and territories are taking a proactive approach to the season by taking part in exercises to test their readiness to respond and determine how many Guardsmen are available for such a mission. Many of those exercises have included COVID-19 precautions in planning and execution.
"Often, disasters and emergencies don't wait for you to finish the last one before striking," said Col. Murray Holt, the chief of staff of the West Virginia Army Guard. "It is important for us to be prepared to multitask should we be faced with multiple events that need our simultaneous support and response. With the official start of hurricane season just kicking off, this scenario is a perfect planning tool for us."
Much of the planning is taking place virtually. And social-distancing guidelines remain in place, highlighting the unique aspect of preparing for this season's storms.
"At the joint operations center, we're cognizant of social distancing, we're washing our hands more often and we're wearing masks," said Col. Jody Smith, the Mississippi National Guard's director of military support. "We're fortunate that we have the technology we have."
Those guidelines will also impact the way troops on the scene assist civilians.
Smith said the state has made changes to the way it will evacuate stranded civilians during floods. Guard boats will only be filled to half capacity and all those rescued will be provided personal protective equipment. Boats will also be sanitized between rescue runs.
Guardsmen, too, will wear masks and gloves while on missions. But that poses other challenges, particularly in southern states where summer temperatures commonly exceed 90 degrees.
Smith said Mississippi will count on its service members to keep watch over their fellow Guardsmen.
"I can't do anything to help the mission if I don't take care of myself," Smith said. At the same time, the pandemic has strengthened some capabilities ahead of storm season.
"The COVID-19 response has actually solidified our already good relationship with our Mississippi Emergency Management Agency," Smith said. "We work daily with our civilian counterparts and our mutual understanding of one another's capabilities and plans have made us both better."