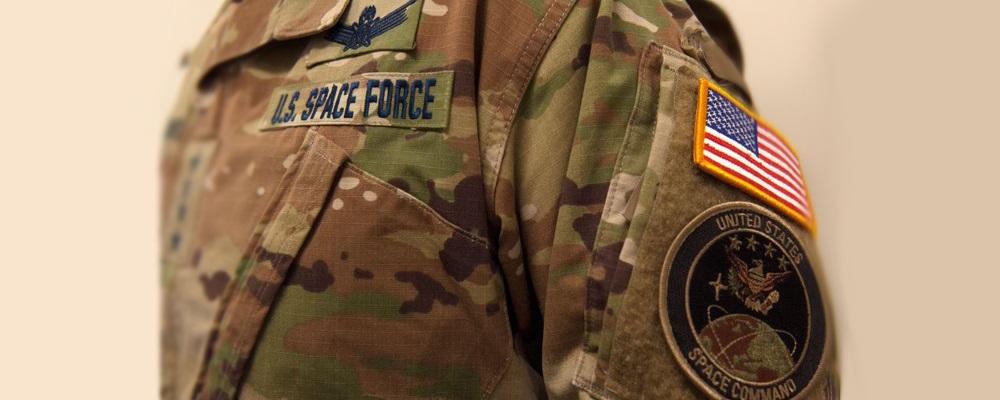 The Space Force has marked its first month in existence, but officials are still laying much of the ground work for the first new military service in more than 70 years.
Leaders unveiled the Space Force service utility uniform last week, offering a photo on social media of the uniform worn by Gen. John Raymond, its first commander.
Also last week, Defense Department leaders were slated to brief President Donald Trump on plans to stand up the Space Force, which was officially created on Dec. 20. The meeting was to include Defense Secretary Mark Esper, Raymond and leaders from the Army and Air Force.
In addition to plans to stand up the branch, the meeting was expected to also include logo options, uniforms and proposed rank structures and organizational charts.
Much on the Space Force is still unknown as leaders work to create the organization, which falls under the Air Force.
The uniform shown last week used a variant of the Operational Camouflage Pattern used by the Army and Air Force, with "U.S. Space Force" sown in blue above the left breast pocket.
Raymond's uniform also featured the Command Space Operations badge above the service nametape and the U.S. Space Command patch on the left sleeve, below a full-color American flag patch. Soldiers and airmen typically wear the flag on their right shoulders in the OCP uniform.
Officials are expected to release more information about the Space Force in the coming weeks, including the location of the new headquarters.
National Guard leaders have advocated for the Guard to have an early role in the new service. The Guard has roughly 1,100 personnel working space-related missions, but they provide 40% of the expeditionary space electronic warfare capacity and 100% of the reserve-component surge capacity.