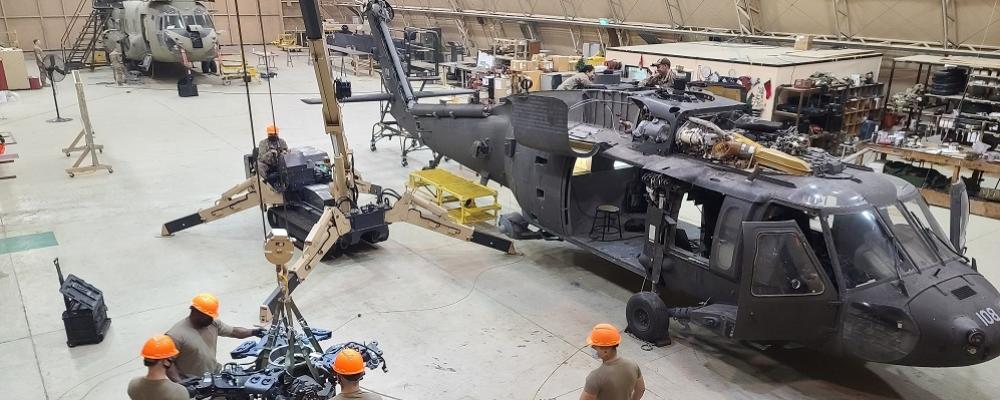 Congress helped avoid a potential government shutdown by funding the government through September and passed a massive coronavirus relief package just before Christmas.
The measure included $1.4 trillion to fund the government through the fiscal year. It passed the House in a 359 to 53 vote and the Senate in a 92 to 6 vote.
President Donald Trump signed the legislation on Dec. 27.
The omnibus bill provides $696 billion in defense funding, including financial support for new Guard aircraft, the National Guard and Reserve Equipment Account and Guard-led programs.
Lawmakers also included support for a 3% pay raise for troops and 1% pay raise for federal civilian employees.
According to the National Guard Bureau, the appropriations bill included millions of dollars for Guard counterdrug programs and schools, $4 million in tuition assistance and $11.3 million to support wildfire training on Guard installations.
The bill also provides $570 million for six additional C-130J aircraft, millions for C-130 aircraft upgrades, $141 million for six HH-60M helicopters and $75 million for F-16 AESA radars.
Lawmakers also included $570 million for the Guard in National Guard and Reserve Equipment Account, $285 million each for the Army and Air Guards.
The omnibus was passed along with the $900 billion stimulus package meant to provide coronavirus pandemic relief. The package provided direct payments to Americans, enhanced unemployment benefits and billions for businesses struggling amid the nearly year-long pandemic.