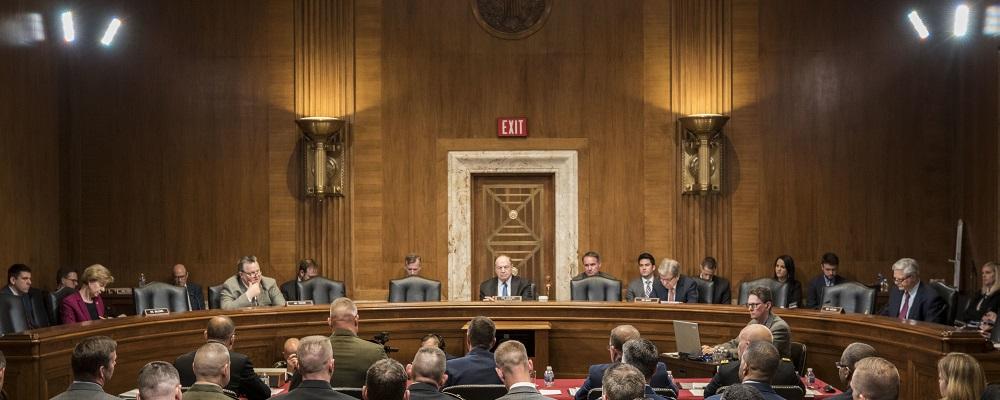 Leaders in Congress are optimistic that a new, nearly $1.4 trillion spending deal will be approved by week's end, avoiding a costly government shutdown.
The House will consider fiscal 2020 spending bills in two packages on Tuesday, Politico reports.
One package includes appropriations for Defense, Homeland Security, Commerce-Justice-Science and Financial Services. The other includes funding for Agriculture, Labor, Health and Human Services, Education, Energy, Interior, Transportation, Housing and Urban Development, Veterans Affairs and State.
Republicans and Democrats reached an agreement on the appropriations bills earlier this week. They must now pass both chambers and be signed by President Donald Trump by midnight Friday to avoid a shutdown.
The funding bills would sidestep some partisan debates that have been underway for much of the Trump administration, including a battle over border funding. It would also remove the threat of another government shutdown until Oct. 1, 2020.
Politico reports the agreement includes money to research gun violence, millions of dollars for election security grants and a 3.1% pay raise for federal civilian employees.
The Defense appropriations allocates $40 million to create a Space Force and billions to buy new F-35s and F-15EX fighters. The Space Force funding is about $32.4 million less than what the President's Budget Proposal sought, while Congress also upped the requested F-35 buy by 20 planes.
Items not in the bills include new language to regulate PFAS contaminations that some in Congress had hoped to include after a failed attempt to pass the regulations as part of the National Defense Authorization Act.
A bipartisan group had hoped to include the language as part of funding for the Environmental Protection Agency, seeking to grant a Superfund designation for PFAS, also known as per- and polyfluoroalkyl substances. Another provision would have required the government to set a drinking water limit for the toxic substance.
The chemicals, contained in firefighting foam used by the military, have been linked to numerous health issues, including cancer, high cholesterol and thyroid disease.
At least 698 sites of contamination, including in drinking water systems, ground water and surface water, have been identified to date by the Defense Department, including many National Guard facilities.
A Superfund designation would have opened the door to more federal aid for cleanup efforts.