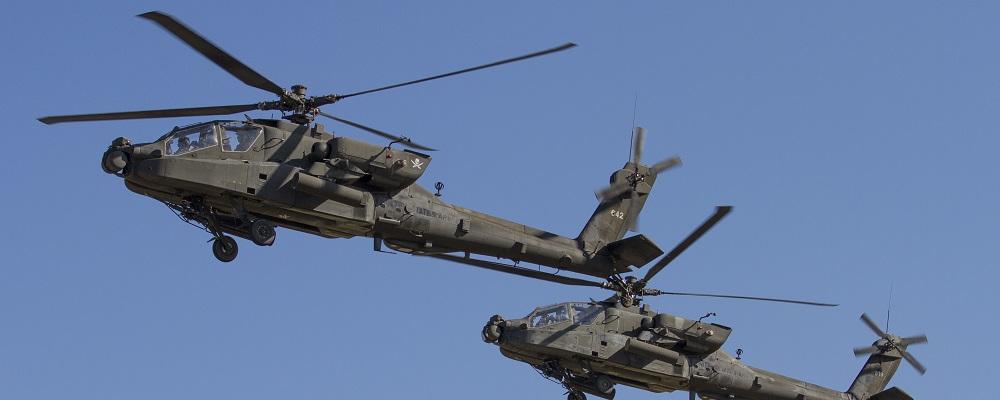 Weeks after President Trump submitted his fiscal 2021 budget request, military leaders are hoping Congress will go above and beyond the president's $741 billion request.
The Army, Navy, Marine Corps, Air Force, Space Force and Missile Defense Agency have each submitted "wish lists" outlining billions of dollars' worth of programs they would like to see funded, but which weren't included in the original budget request.
Each request included a ranked list of projects that include more combat vehicles and Apache helicopters for the Army; new F-35s, updated ranges and a prototype of the new "Skyborg" autonomous unmanned combat air vehicle for the Air Force; and millions of dollars in military construction.
The Army unfunded requirement list, totaling more than $7 billion, includes funding for eight new-build AH-64E attack helicopters, 60 new Stryker vehicles, new child development centers and more than $1.7 billion in military construction, sustainment, restoration and modernization projects.
Guard-specific projects include an enlisted transient training barracks in Oregon; vehicle maintenance shops in California and Illinois; readiness centers in Arkansas and Florida; an aviation support facility in Virginia; a maneuver area training equipment site in Mississippi; a combined support maintenance shop in Georgia; and an aircraft maintenance hangar in Alaska.
The Air Force wish list includes $4.2 billion in off-budget priorities, including $1 billion for the new Space Force.
The Air Force list includes buying 12 new F-35As, updating major ranges and cyber training and more than $589 million in military construction, including several Guard-specific projects: a consolidated remote piloted aircraft operations facility in North Dakota, a base supply complex in Alabama and an air support operations complex in Washington.