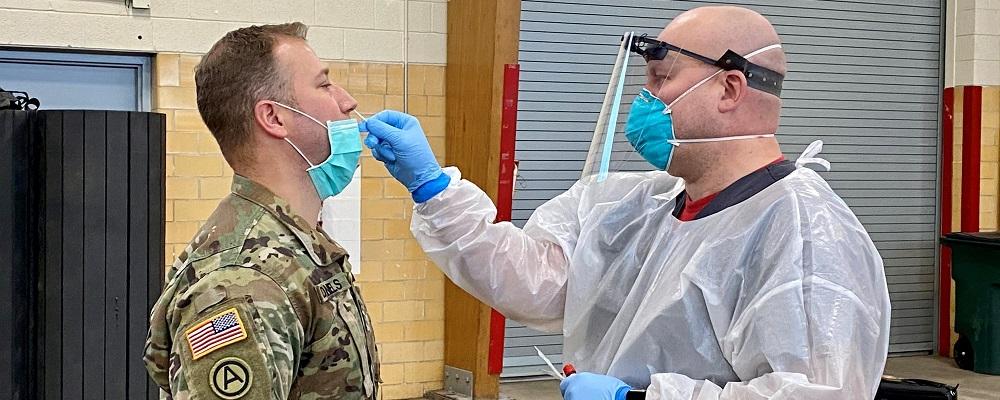 Two Republican senators are urging the Pentagon to test service members and their families for COVID-19 in an attempt to find asymptomatic carriers and preserve military readiness.
Sen. Thom Tillis of North Carolina and Sen. Joni Ernst of Iowa wrote the Defense Department last week, urging leaders to provide rapid antigen tests for troops, their families, civilians and contractors.
Tillis and Ernst serve on the Senate Armed Services Committee. Tillis is chair of the personnel subcommittee. Ernst leads the subcommittee on emerging threats and capabilities. She is also a retired Army lieutenant colonel who served in the Iowa National Guard. Both recently won reelection.
The pair cite the risk of military personnel and their families unknowingly contracting and spreading coronavirus and the impact that could have on national security.
"As the U.S. military continues to face the challenge of the COVID-19 pandemic, we are writing to you to urge the Department of Defense to begin rapid surveillance testing of military personnel, their families, civilian employees, and contractors in order to save lives, preserve hospital capacity, and maintain military readiness," they wrote. "We urge you to immediately make plans to utilize the latest rapid antigen testing for coronavirus to detect the asymptomatic carriers of coronavirus."
The senators also cite a study in the New England Journal of Medicine that looked at 1,800 Marine Corps recruits and found that 90% of those who tested positive for coronavirus were not symptomatic.
Tillis and Ernst said the military already has the resources to conduct multiple antigen tests over a two-week or four-week period to help reduce the change of a false-negative test result.