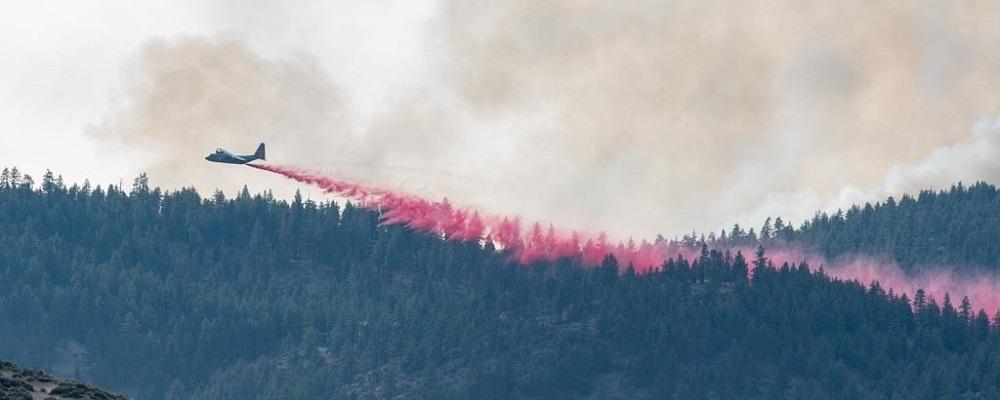 Months after the Defense Department agreed to extend the National Guard's FireGuard pilot program, a bipartisan group of senators have moved to increase the extension by another five years.
Sen. Mike Crapo, R-Idaho; Sen. Michael Bennet, D-Colo.; and Sen. Dianne Fienstein, D-Calif.; said formally authorizing the FireGuard program will create longer-term certainty and stability while helping communities detect and monitor wildfires.
DoD leaders agreed to extend the program for an additional year in September. The original FireGuard program's two-year pilot began in 2019.
The senators have proposed to extend the program through an amendment to the fiscal 2022 National Defense Authorization Act.
"The National Guard's FireGuard program has proven to be a valuable asset in wildfire firefighting across the West," Crapo said. "By using advanced technologies to track and predict fire patterns, the FireGuard program is crucial to keeping western communities safe."
The program is operated in conjunction with the National Geospatial-Intelligence Agency's Firefly algorithm, which collects data from multiple sources and sensors, including imagery from satellites and unmanned aerial vehicles.
Two teams of Army and Air Guard intelligence analysts — one in California and another in Colorado — use the FireGuard program to interpret the NGA data.
The results are overhead maps that can be updated as often as every 15 minutes, providing important intelligence the firefighting community typically doesn't have.
"As Colorado and other western states continue to face severe and devastating wildfires, we must invest in programs that help our land management agencies monitor fire starts and firefighters navigate dangerous situations," Bennet said. "The FireGuard program is an excellent resource that does just that, which is why we ought to give the program — and those who rely on it —long-term certainty and stability."