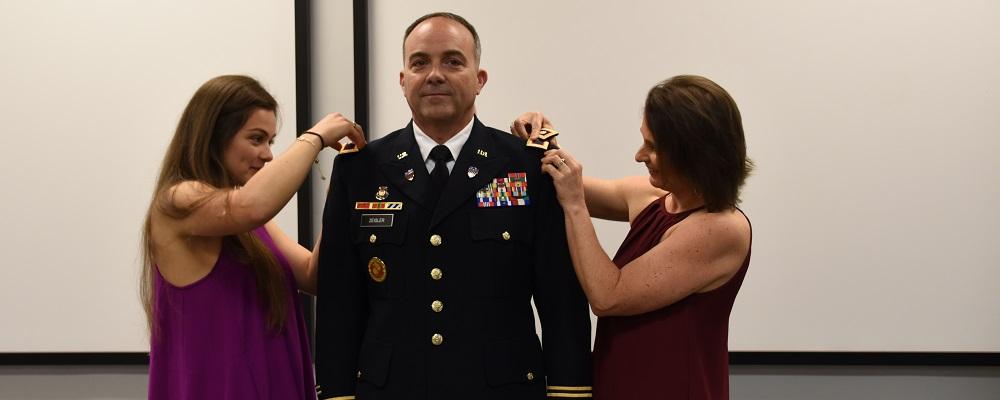 New guidance from Army Secretary Ryan McCarthy will help pave the way for Guard officers with long promotion delays to receive backpay.
A memo sent from McCarthy's office in September seeks to address the long waits, which have been a NGAUS priority in recent years.
"Effective immediately, an ARNG unit vacancy promotion appointment scroll will be considered delayed for the purposes of this directive when processing exceeds a set limit of days as a result of administrative delay within Headquarters, Department of the Army," the memo reads, before outlining several conditions:
The processing time within Headquarters, Department of the Army must exceed 100 days because of a processing or administrative error;
The delay cannot be the result of a promotion review based on adverse information pertaining to an officer whose name appears on the promotion scroll; and
The delay cannot be attributable in any other manner to the action or inaction of the officer whose name appears on the scroll.
If those conditions are met, the officer impacted by the delay may be eligible for an earlier effective date of promotion. That date will not be earlier than 100 days from the date the Directorate of Military Personnel Management first receives the scroll package from the National Guard Bureau, or the date of the most recent previously approved Federal recognition list, whichever is later.
The federal recognition, or fedrec, process has been under scrutiny since a 2017 NGAUS survey revealed that nearly half of respondents waited more than 196 days.
Earlier this year, an Army report found the service has made some headway in shortening wait times, but the process has fallen short of a goal directed by Congress last year.
McCarthy's memo states that the chief of the National Guard Bureau will ensure the new policy is adopted and establish internal procedures as necessary to manage the execution.