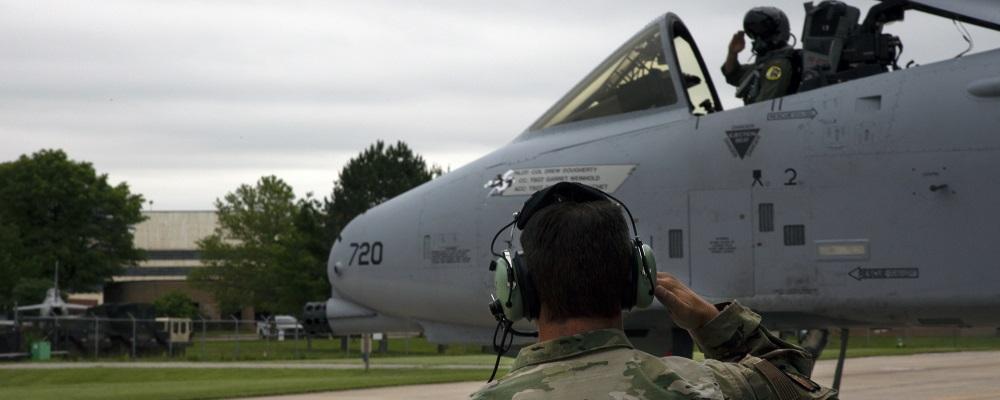 Most U.S. military aircraft are falling short of their mission-capable goals, according to a new report by the Government Accountability Office.
The GAO report, released this month, looked at 46 rotary and fixed-wing aircraft across the services, examining mission capable rates for fiscal years 2011 through 2019. It found that 24 types of aircraft failed to meet its goals in any years, while only three types of aircraft met goals in a majority of the years examined.
The report also looked at the costs of operating and maintaining the aircraft, which varied by aircraft type, from $118 million for the Navy's KC-130T to $4.2 billion for the Air Force's KC-135 Stratotanker.
Mission-capable rates, or the percentage of total time when an aircraft can fly and perform at least one mission, are used to assess the health and readiness of an aircraft fleet, according to the GAO report.
But since 2011, those rates have decreased, as a whole, for Air Force, Navy and Marine Corps aircraft. In the Army, the average annual mission capable rate slightly increased over the same span.
One of the military's newest aircraft, the F-35 Lightning II, had an increasing mission-capable rate from 2012 to 2019, but trended downward from 2015 to 2018, according to the report.
Among aircraft included in the Guard fleet, the UH-60 Black Hawk, AH-64 Apache, CH-47 Chinook, C-17 Globemaster II, C-130J Super Hercules, F-15C/D Eagle, F-16 Fighting Falcon and F-22A Raptor failed to meet any of its mission-capable rate goals.
The HH-60G Pave Hawk, A-10 Thunderbolt II and E-8C Joint STARS met goals in one of nine years, while the C-130H Hercules met goals in two of nine years and the F-35A in two of eight years. The KC-135 Stratotanker, among the oldest planes in the Air Force, met goals in three of nine years.
The report did not look into rates for the UH-72A Lakota or RC-26B.
According to GAO investigators, the largest driver of not mission capable times for some aircraft was the amount of time needed to complete regularly scheduled, field level maintenance inspections.
Air Force officials noted that many C-17s were transitioned from the active force to the Guard and Reserve during the study's timeframe, resulting in more time needed for maintenance.
"These inspections take an average of 12 days longer to complete at the Guard and Reserve bases because there is typically only one funded maintenance shift, compared to three shifts at active bases," investigators noted.
For the F-15C/D, officials noted manning challenges as avionics trained technicians were shifted to maintaining the F-22 fleet and radar upgrades that increased unscheduled maintenance downtime.
For the C-130J, officials said rates were impacted by unexpected replacement of parts and repairs, shortages and delays in obtaining parts and diminishing manufacturing sources.
The full GAO report is available online at www.gao.gov/assets/720/710794.pdf.