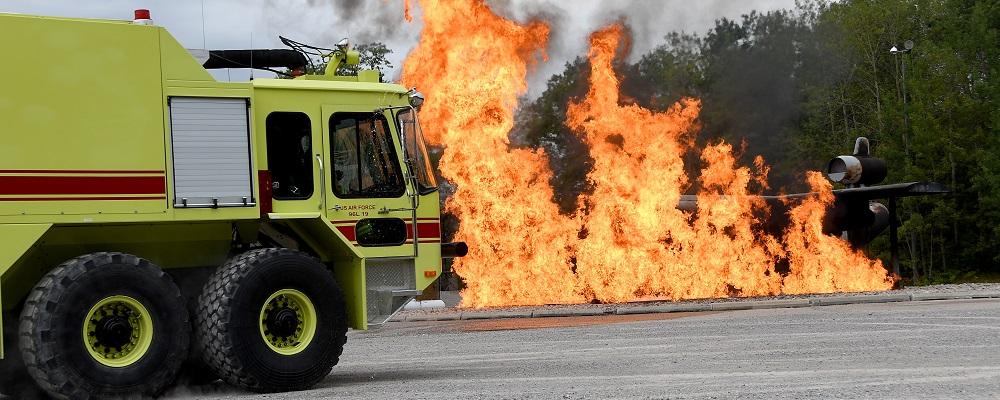 The number of military installations possibly contaminated by per- and polyfluoroalkyl substances, or PFAS, has grown from 401 to 651, according to the latest report by the Defense Department.
The list includes DoD and National Guard installations, according to a March progress report released by the Pentagon's PFAS Task Force. "The preponderance of this increase represents smaller installations across the Army and Army National Guard," officials said.
Officials have also outlined where DoD is performing an assessment of PFAS use or potential release. The locations include Guard facilities in every state and territory. There are 264 Guard facilities included on the list.
PFAS has been linked to numerous health problems, including cancer, high cholesterol and thyroid disease. The chemicals are used in firefighting foam used by both civilian and military firefighters and has also been used in other industrial and household products.
The controversial contaminants have been found in ground water or water supplies on and around numerous installations.
PFAS progress reports were required by provisions in the 2020 National Defense Authorization Act.
Rep. Adam Smith, D-Wash., who chairs the House Armed Services Committee, said the reports are immensely important.
"Without them, the Task Force would not be as focused on immediate health concerns like finding [a firefighting foam] replacement by 2024," he said. "Throughout our negotiations last year, I made it clear that doing nothing was simply not an option."
Smith said the nation is still learning the full extent of the impact PFAS has on communities.
"The identification of over 250 new sites where PFAS was potentially released is astonishing," he said. "It is critical that the Department provide communities with timely assessment of these sites, communicate transparently with impacted households, and quickly act to protect civilians and service members alike from these forever chemicals."