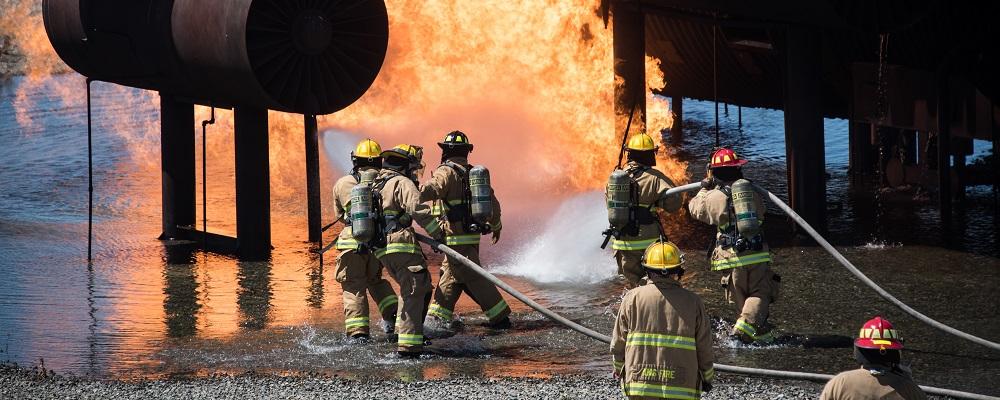 Sixty-eight members of the House of Representatives have tied their support to the fiscal 2020 National Defense Authorization Act to provisions related to safeguarding the public and environment from chemical contaminations linked to firefighting foam on military installations.
A letter, addressed to Rep. Adam Smith, D-Wash.; Rep. Mac Thornberry, R-Texas; Sen. Jim Inhofe, R-Okla.; and Sen. Jack Reed, D-R.I., notes that provisions related to per- and polyfluoroalkyl substances were included in House and Senate versions of the NDAA.
Should the House and Senate not find common ground on the issue, "We cannot, in good conscience… support a defense authorization that fails to significantly address ongoing and legacy contamination from PFAS chemicals," the letter states.
Sixty-seven Democrats and one Republican signed the letter, which cites "grave dangers to human health and our environment" caused by PFAS and the growing number of sites, including National Guard facilities, where PFAS has contaminated drinking water systems, ground water and surface water. At least 698 sites have been identified to date by the Defense Department.
The House version of the NDAA includes a provision that would designate PFAS chemicals as hazardous substances under current law, which would allow DoD to fund cleanup at legacy contamination sites.
"Companies and regulators alike have understood the risks posed by these harmful 'forever chemicals' for decades but have failed to protect the American people," the letter reads. "Our communities have waited long enough, especially communities near military installations whose drinking water has been poisoned from these pollutants."
PFAS have been linked to numerous health problems, including cancer, high cholesterol and thyroid disease.
Earlier this year, Defense Secretary Mark Esper created a task force to address the contaminations. DoD is also investigating known and suspected releases of firefighting foam while also working to find a replacement for the foam.
Currently, officials have stopped using the firefighting foam in training testing and maintenance and, when the foam is used in emergencies, affected soil is now contained and removed to prevent groundwater contamination.