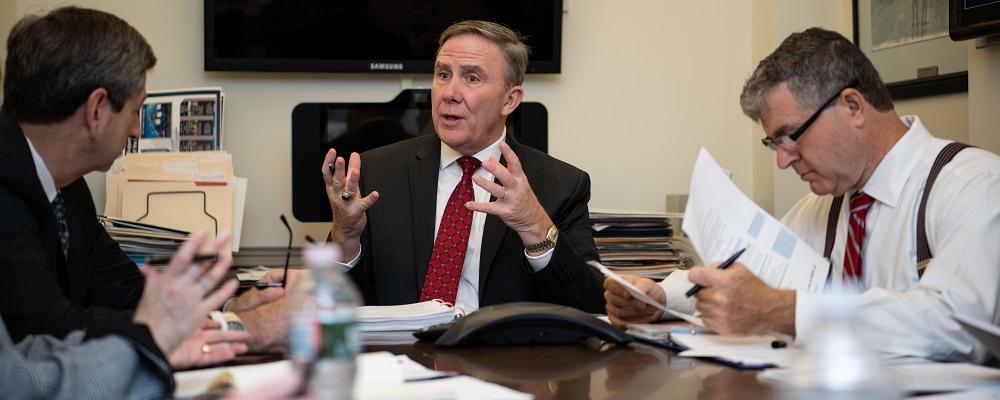 Cleaning up PFAS contaminations at military installations across the nation will likely surpass the original $2 billion estimate, military leaders said last week.
The Hill reported on the latest Defense Department efforts to clean up water contaminated by the controversial chemicals that have been linked to numerous health issues, including cancer. Per- and polyfluoroalkyl substances are used in firefighting foam that has led to contaminations on or around at least 425 military sites, including National Guard facilities.
The House and Senate are each pushing for the military to be more involved in PFAS cleanup, including several provisions related to the chemicals in their respective versions of the National Defense Authorization Act.
According to The Hill, officials serving on a new PFAS task force have said the DoD has taken measures to ensure service members are not drinking contaminated water. Congress also wants the military to take responsibility for tainted water supplies located outside military gates but linked to military activity.
Maureen Sullivan, deputy assistant secretary of defense for environment, told reporters that officials are working to better understand the role the military has played in those contaminations. She said increased responsibilities, along with new technology and manpower, will push the price tag for the cleanup beyond the previous $2 billion estimate.
"Do I think it's going to be bigger than that? The answer is yes," Sullivan said.