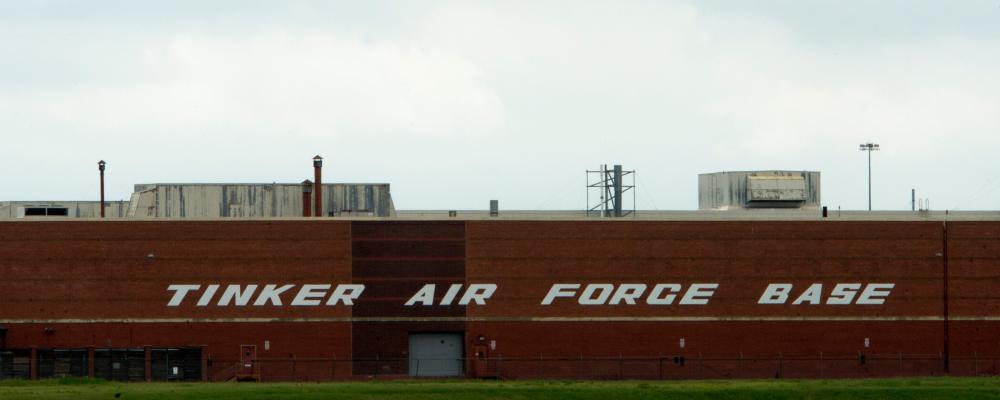 The Pentagon has compiled an updated list of Army, Navy and Air Force installations that are at risk of environmental damage related to climate change.
In a letter to Rep. Jim Langevin, D-R.I., a member of the House Armed Services Committee, defense leaders said the list was based on the "importance of their operational roles," meaning that some installations, including coastal recreation facilities, were not included.
The list also does not include overseas bases or Marine Corps installations, such as Camp Pendleton in California or Camp Lejeune in North Carolina, which have battled with wildfires and flooding in recent years.
Other installations damaged by extreme weather include Tyndall Air Force Base in Florida and Offutt Air Force Base in Nebraska, which have suffered damage from Hurricane Michael and flooding damage, respectively.
Air Force Secretary Heather Wilson has requested $4.9 billion to help rebuild the two bases, which did not make the Pentagon list.
The Pentagon list scored installations based on five climate-related hazards, including flooding, wildfire, drought, desertification and permafrost thaw.
Air Force installations included:
•    Hill Air Force Base, Utah
•    Beale Air Force Base, California
•    Vandeberg Air Force Base, California
•    Greeley Air National Guard Station, Colorado
•    Eglin Air Force Base, Florida
•    Patrick Air Force Base, Florida
•    Joint Base Andrews, Maryland
•    Malmstrom Air Force Base, Montana
•    Tinker Air Force Base, Oklahoma
•    Shaw Air Force Base, South Carolina
•    Joint Base San Antonio, Texas

Army installations included:
•    Fort Hood, Texas
•    U.S. Southern Command Headquarters-Miami, Florida
•    Military Ocean Terminal Concord, California
•    National Ground Intelligence Center Charlottesville, Virginia
•    Camp Roberts, California
•    Reagan Operations Center-Huntsville, Alabama
•    Pine Bluff Arsenal, Arkansas
•    Fort Gordon, Georgia
•    Fort Shafter, Hawaii
•    Fort Detrick, Maryland
•    Fort Meade, Maryland
•    Lake City Army Ammunition Plant, Montana
•    Fort Bragg, North Carolina
•    Military Ocean Terminal Sunny Point, North Carolina
•    White Sands Missile Range, New Mexico
•    Watervliet Arsenal, New York
•    McAlester Army Ammunition Plant, Oklahoma
•    Fort Belvoir, Virginia
•    Redford Army Ammunition Plant, Virginia