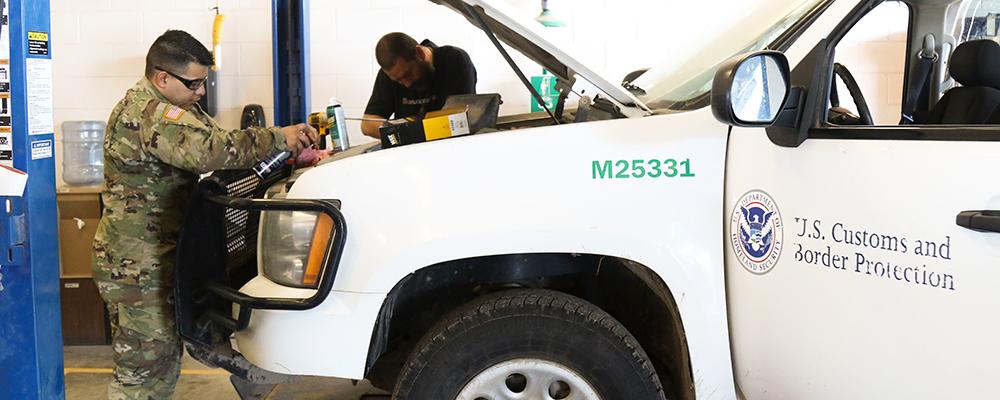 Up to 4,000 National Guard soldiers could remain at the U.S.-Mexico border through Sept. 30, 2019. The Defense Department has authorized the continuation of the current mission, according to Stars and Stripes.
Currently, 2,200 Guard troops work with U.S. Customs and Border Protection on the border, providing vehicle maintenance, administrative duties, monitoring surveillance data and clearing vegetation. There are 1,145 soldiers in Texas, 115 in New Mexico, 580 in Arizona and 360 in California. Lt. Col. Jamie Davis, a Defense Department spokesman, said deployments to these states will likely increase by the next fiscal year.
Known as Operation Guardian Support, the mission does not put Guard troops at the border, but UH-72 Lakota crews do run air-surveillance missions and some Guardsmen man offices at five ports of entry in the Rio Grande Valley.
Seventeen states currently have troops or equipment committed to the mission.
"Moving forward, the National Guard will be ready to support as needed. We continue to emphasize three National Guard priorities: fight America's wars, secure the homeland, and sustain enduring partnerships," said Kurt Rauschenberg, spokesman for the Guard.
Operation Guardian Support began April 13 after President Donald Trump called for an increase in border security. Defense Secretary James N. Mattis originally authorized up to 4,000 Guardsmen to serve until the end of this fiscal year, which is Sept. 30. The mobilization came at a cost of $182 million.
Continued funding for the extended mission along the border remains unclear, the newspaper reported.