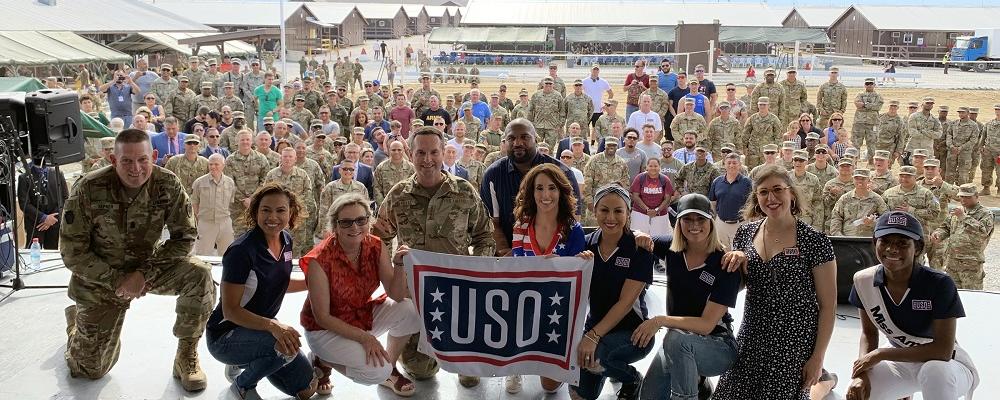 The chief of the National Guard Bureau took a group of musicians, actors and athletes on a tour to visit service members in six countries over the July 4th holiday.
Gen. Joseph Lengyel hosted the six-day tour, which spanned three combatant commands and included stops in Europe, Africa and Southwest Asia. The tour was intended to boost morale for deployed troops while giving celebrities a look at the work done overseas by the U.S. military.
The tour included actress Mayim Bialik of NBC's Big Bang Theory; singer Laura Bryna; comedian Anjelah Johnson; 2019 Ms. America Nia Franklin; actress Toni Trucks of CBS's SEAL Team; musician Cassadee Pope; and former UFC champion Quinton "Rampage" Jackson.
During stops, celebrities posed for photographs and performed for groups that included service members, their families and civilian employees.
It was Lengyel's first USO tour as NGB chief. The tour began with stops in Germany and Kosovo.
"It's an honor to join the USO to thank our Guard members and all service members and their families for all they do to keep our nation safe," the general said. "It's important they know everyone back home values their service and cares about them."