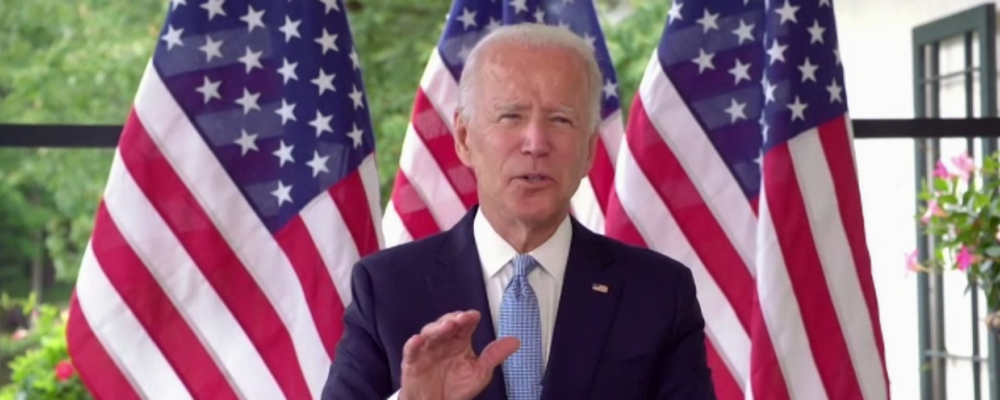 NGAUS is calling on President Joe Biden to put his support behind bipartisan legislation that would provide access to no-fee health care for members of the National Guard and reserves.
In a letter to the commander in chief, the NGAUS president, retired Brig. Gen. J. Roy Robinson, urges Biden to support the Healthcare for Our Troops Act (H.R. 3512).
In the same letter, Robinson thanks Biden and the first lady for their support of the Guard during the security mission at the U.S. Capitol.
"I especially appreciated you mentioning all that the nation has asked of the Guard over the past year. 'We owe you,' you wrote, 'and we will always have your backs.' You had our backs when you were a senator and vice president, and as you proudly stated, the Bidens are a Guard family," Robinson wrote. "We ask that you now have our backs again as president and our commander in chief."
No-fee health care is the top legislative priority for NGAUS this year and a key issue for National Guard leaders.
An estimated 60,000 Guardsmen do not have private health insurance, including some who responded to the COVID-19 pandemic in the past year.
Guardsmen are usually not entitled to government-provided coverage when mobilized for domestic missions.
"National Guard members will continue to be deployed in high numbers at home and abroad to defend American security, and medical readiness is vital to the ability to rapidly deploy," Robinson said. "They are part of an operational force that Americans count on to be always ready, always there."
"We would never debate the need to provide full medical coverage to active-component service members – it is long past time that we view the Guard and Reserve in the same light," he added.
The Healthcare for our Troops Act was introduced last month by Rep. Andy Kim, D-N.J., and Rep. Trent Kelly, R-Miss.
If passed, the bill would give members of the National Guard and reserves access to no-fee health care through TRICARE Reserve Select, which provides medical and dental coverage.
In addition to expanding TRICARE Reserve Select, the bill would help increase military readiness by ensuring access to needed physicals for no-notice deployments, provide incentives for small businesses to hire members of the Guard and reserves, and eliminate statutory language that excludes some service members who are also federal employees from TRICARE eligibility.
The bill would also require a study on eliminating annual physicals during drills and replacing them with forms that can be completed by civilian providers, potentially saving more than $162 million in contracted medical assessments each year. And it would fix a parity gap for members of the reserve component who retire early, making them eligible for TRICARE upon receipt of retirement pay.