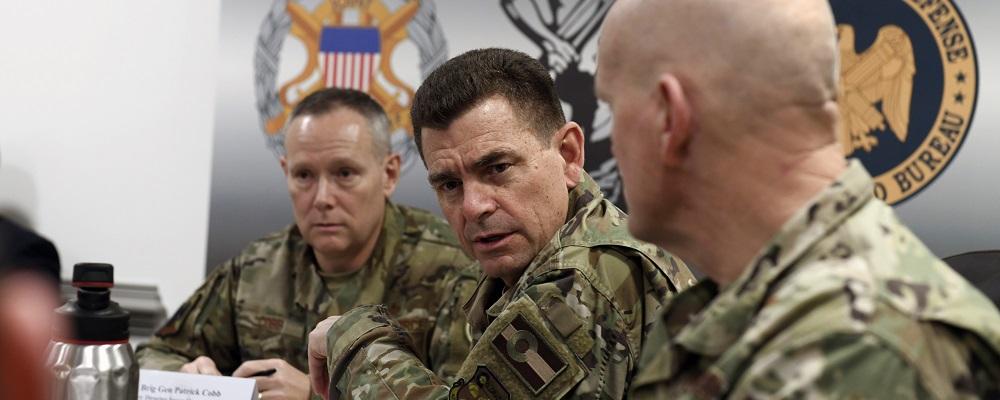 Senior leaders will likely have to wait a little longer before they can be confirmed by the Senate and take on the top jobs in the National Guard.
That includes the officers nominated to serve as the next chief and vice chief of the National Guard Bureau, director of the Air National Guard and the yet-to-be-nominated next director of the Army National Guard.
The delays will occur as the Senate Armed Services Committee turns its attention to the 2021 National Defense Authorization Act, according to Politico. The committee is planning on starting work on the NDAA in early June and will not host confirmation hearings until after the bill has been edited.
A new slate of Guard leaders had recently been nominated. That includes Lt. Gen. Daniel Hokanson, the current director of the Army Guard, who was nominated to serve as the next chief of the National Guard Bureau. Lt. Gen. Marc Sasseville,the  commander of the First Air Force, was tapped to be vice chief. And Maj. Gen. Michael Loh, the adjutant general of Colorado, was nominated to be director of the Air Guard.
If confirmed, Hokanson and Loh would be in line for promotions, to four-star general and lieutenant general, respectively.
Sen. Jim Inhofe, R-Okla., said he aims to have the 2021 NDAA passed by July 4. Inhofe is chair of the Senate Armed Services Committee. It is unlikely there will be any confirmation hearings scheduled before then.
In addition to the Guard nominations, the delay will also put on hold hearings for more than a half-dozen top Pentagon jobs, including John Whitley for the director of the Pentagon's Cost Assessment and Program Evaluation office, Lou Bremer for assistant secretary of defense for special operations and low intensity combat, Shon Manasco for undersecretary of the Air Force and Michele Pearce for the Army's general counsel.