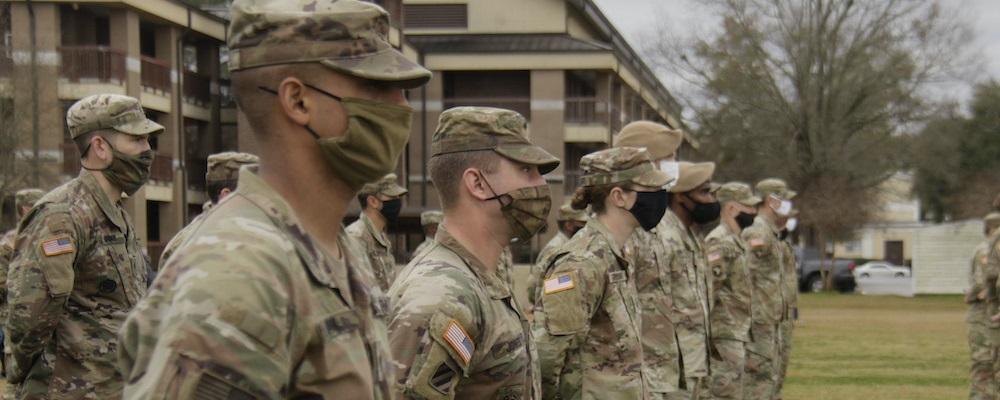 The Pentagon is unclear how pervasive its problem with extremists in the ranks of the military may be, even as officials prepare to bolster efforts to clean the ranks following the deadly riot at the Capitol earlier this year.
At least 22 current or former service members participated in the riot, according to reports. But the full extent of the permissiveness of extremism in the ranks is unknown.
A report to Congress submitted last year, well ahead of the Capitol riot, outlined the reach of some white supremacist groups, which have long targeted the military and law enforcement for recruitment.
The report, obtained by Military.com, found the overall number of cases low, but said the pervasiveness was a national security concern "because of their proven ability to execute high-impact events."
Earlier this year, Defense Secretary Lloyd Austin ordered units to take a stand down to address the issue of extremism in the ranks.
More recently, Austin said extremism tears at the very fabric of unit cohesion.
"It's important for us to be able to trust the men and women on our left and right," he said.
Austin said the vast majority of service members believe in their oath, embrace core values and are committed to doing the right things. But he said the stand down was a way to encourage dialogue about "who we are and what we're about."
"This is also a time for us to educate leaders in terms of understanding those signs and symptoms that can indicate we could be developing an issue within our ranks," he said.
According to the report to Congress, extremist groups want to recruit from the military to acquire combat and tactical experience and because service members bring "legitimacy to their causes and enhance their ability to carry out attacks."
The military does not keep data on the number of service members or prospective recruits separated or barred from enlisting over their extremist views.
But new legislation, introduced by Rep. Pete Aguilar, D-Calif., would require the Pentagon to note extremist ties on military separation forms. It would also require the military to work with the FBI to analyze potential recruits' tattoos and add more specific questions to the security clearance process.
"This legislation is about keeping our brave service members safe from violent extremists," he said. "I want to make sure the DoD's recommendations are codified so that we have a consistent standard to screen for white supremacists and other extremists no matter what the country's political climate looks like."