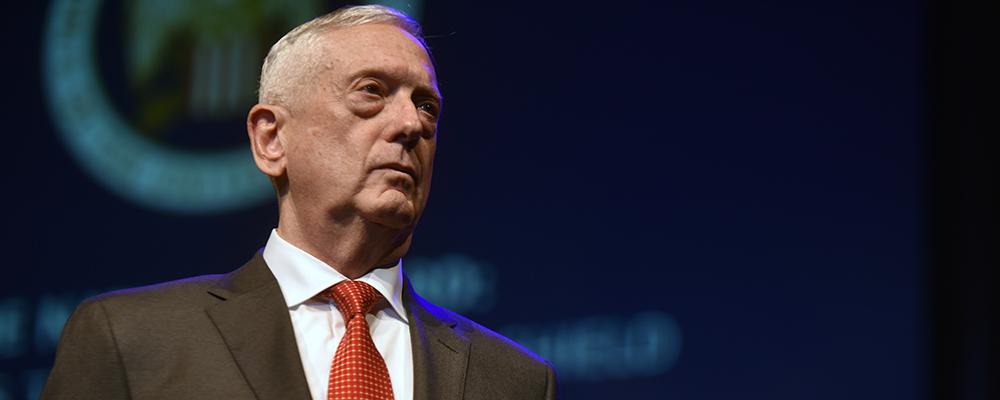 Defense Secretary James N. Mattis took notice recently of the drop in courts-martial across the services and advised commanders to consider goals larger than quickly resolving disciplinary problems.
Military Times reported on the memo, which was written last month, and the nearly 70 percent drop in courts-martial in the last decade, from 6,377 in 2007 to 1,980 in 2017. The publication found also that nonjudicial punishments dropped nearly 40 percent during the same period.
The declines outpaced the fall in the number of service members, which dropped by 14 percent during those 10 years.
Experts told the publication that commanders may be choosing to forego courts-martial in favor of administrative discipline, which is quicker and often ends with the accused being separated from the service. Such actions are not tracked and the publication could not measure the number of such actions.
Military Times obtained a copy of the memo sent by the defense secretary in mid-August. In it, he warned against relying on the quickest solution to a criminal act.
He wrote, "Leaders must be willing to choose the harder right over the easier wrong. Administrative actions should not be the default method to address illicit conduct simply because it is less burdensome than the military justice system."
He said commanders should never be "so risk adverse that they lose their focus on forging disciplined troops ready to ferociously and ethically defeat our enemies on the battlefield."
The Pentagon and service leaders declined to talk to Military Times about the drop in courts-martial. Civilian attorneys who specialize in military criminal justice offered opinions.
Most said the reliance on administrative separations was the culprit. Some thought the emphasis on sexual assaults in the military meant other crimes have come to look less serious.
Another thought the answer was that the services were recruiting better people who commit fewer crimes.
"They've been able to recruit a force, as years have progressed, that has less indicators or less predictors of misconduct," said Patrick McLain, a retired Marine judge.