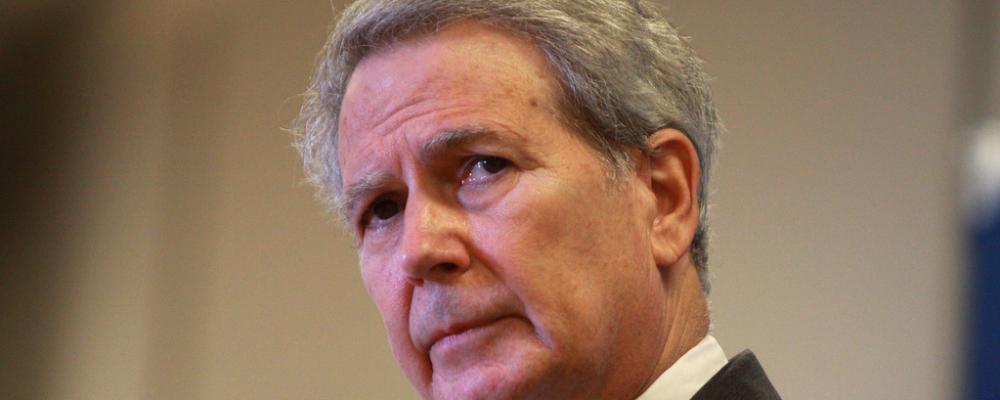 Rep. Walter Jones, a longtime supporter of service members and known for his fierce independent streak in Congress, has died. 
Jones, 76, who had been on a leave of absence since late last year while battling an unspecified illness, passed away in Greenville, North Carolina on Feb. 10, according to his office. He had been in hospice care since late last month.
Jones received the Charles Dick Medal of Merit from NGAUS in 2017. He had represented North Carolina's 3rd District since 1995.
In total, Jones represented the people of eastern North Carolina in Congress and the state legislature for over 34 years.
"Congressman Jones was a man of the people.  With a kind heart and the courage of his convictions, he dedicated his life to serving his Savior and to standing up for Americans who needed a voice," a spokesman for his office said. "He was a champion for our men and women in uniform and their families, always mindful of their service and sacrifice."
Jones served in the North Carolina National Guard as a military policeman between 1967 and 1971. He later represented a district that included a large population of veterans and the largest Marine Corps based on the east coast – Camp Lejeune.
"The entire North Carolina National Guard family is saddened to hear of the passing of Congressman Walter Jones," said Maj. Gen. Gregory A. Lusk, the North Carolina adjutant general in a statement. "He was a true patriot and staunch supporter of the N.C. Guard and the United States military as a whole. He will always be honored and remembered as a member of our North Carolina Always Ready, Ready Team of citizen-soldiers and airmen."
Jones was best known in recent years for his opposition to the war in Iraq – which he initially supported. 
He told several media outlets that his changing views were shaped by interactions with the families of fallen service members from his home district. Those views sometimes put him at odds with Republican leaders.
"Congressman Jones will long be remembered for his honesty, faith and integrity," his spokesman said. "He was never afraid to take a principled stand. He was known for his independence, and widely admired across the political spectrum. Some may not have agreed with him, but all recognized that he did what he thought was right. He will be sorely missed."
Jones was a member of the House Armed Services Committee. Rep. Adam Smith, D-Wash., the HASC chairman, said Jones would have a lasting impact on the committee. 
"Walter Jones is no longer with us, but he has left an indelible imprint on the work of the House Armed Services Committee and on his country," he said. "During the 24 years he served in Congress, he was a tireless advocate for American service members, someone who was always willing to put principle above partisanship, and a wonderful colleague. I extend my sincere condolences to his family, friends, and all those whose lives have been affected by his service."