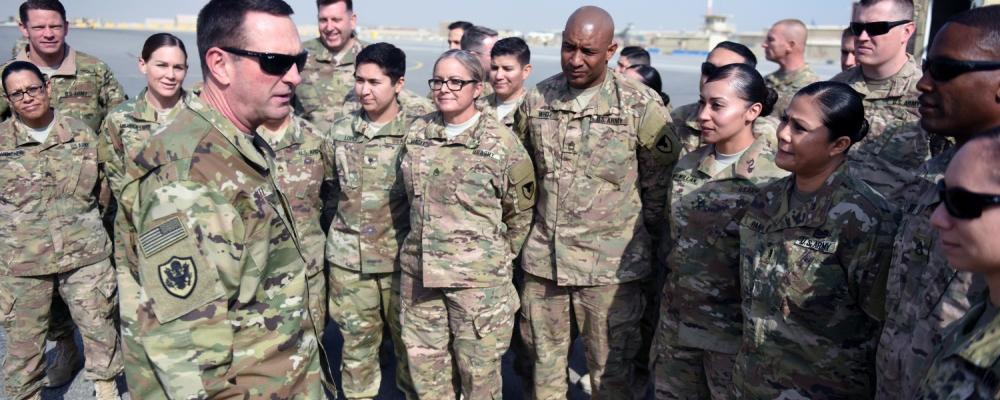 Recognizing sexual assault as a serious threat to military professionalism and readiness, the chief of the National Guard Bureau re-emphasized the National Guard's commitment to "eradicate this scourge from our ranks." He made his case in a memorandum signed in June.
Gen. Joseph L. Lengyel wrote to Guard members that to wipe out sexual assault the Guard has an obligation, "to establish an effective prevention-driven culture and improved system of accountability."
Lt. Col. Roxanne Toy, the NGB's sexual assault and prevention-program division chief, said creating that culture of prevention requires a unit-based climate of trust.
"Trust is the fabric that binds the military together," she said. "We have to have a 360-degree view of trust with our leaders, our subordinates and our peers. When trust is lost in any one of those, it's detrimental to our readiness."
While Guard members need to take the initiative to practice ethical and legal behavior at home and in the workplace, Toy said behavior online is just as paramount in combatting sexual assault.
"If we tolerate online bullying, hazing and harassing, it builds a culture that could lead to sexual assault," she said.
In keeping with a centralized planning and decentralized execution approach, she said the Guard bureau is currently working with the Defense Department to create working groups that strictly address sexual assault prevention.
"We are not just focusing on response and recovery," Toy said. "Now we are moving toward prevention, looking at this from every angle with the troops in the field on how to interrupt criminal thoughts before they become criminal acts, which prevents this crime."
The memo from Lengyel was sent to Guard members in conjunction with a separate memo from Defense Secretary Jim Mattis highlighting the wider policy of eliminating sexual assaults in the military.
"He [Mattis] remarked that combat casualties are intrinsic to our military duties, but a single casualty of sexual assault is not," Lengyel said.