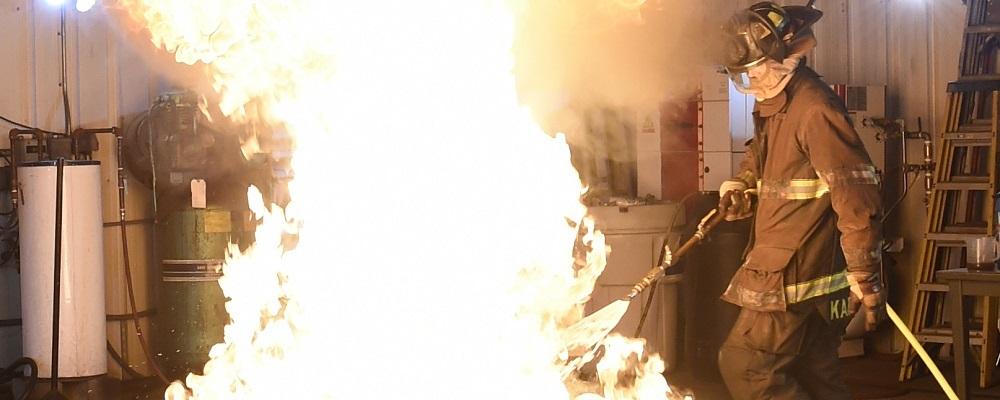 Members of Congress are pushing legislation that would require the Defense Department to clean up bases contaminated by toxic chemicals known as PFAS.
Per- and polyfluoroalkyl substances have been linked to numerous health problems, including cancer, high cholesterol and thyroid disease. The chemicals were used in firefighting foam and other industrial and household products. DoD has identified a list of hundreds of facilities with possible or known contaminations, including more than 250 National Guard facilities.
The PFAS Filthy Fifty Act, H.R. 4241, would require the Pentagon to invest $10 billion to clean up PFAS at U.S. military installations and state-owned Guard facilities.
The funding would go towards the fifty installations with the highest levels of PFAS contamination.
Rep. Jackie Speier, D-Calif. And Rep. Veronica Escobar, D-Texas, introduced the bill last week. Similar legislation was previously introduced to the Senate by Sen. Kirsten Gillibrand, D-N.Y., and Sen. Alex Padilla, D-Calif.
"For decades, service members, military families and nearby communities have been exposed to toxic PFAS chemicals — known to cause liver damage, thyroid disease and cancer – due to the military's heavy use of aqueous film-forming foam," Speier said. "Despite past readings of astronomical levels of PFAS in the groundwater at military installations, the Department of Defense has yet to establish cleanup plans for many of the bases with the most dangerous levels of contamination."
As of March, DoD has identified 698 installations where the military used or potentially released PFAS, officials told Congress last month. Of those installations, 129 were assessed with 63 found to require no further action and 66 proceeding to a "remedial investigation and feasibility study."
Preliminary assessments and site investigations are expected to be completed by the first quarter of 2024. DoD has estimated cleanup costs to be about $29 billion, with that figure likely to rise as investigations are completed.