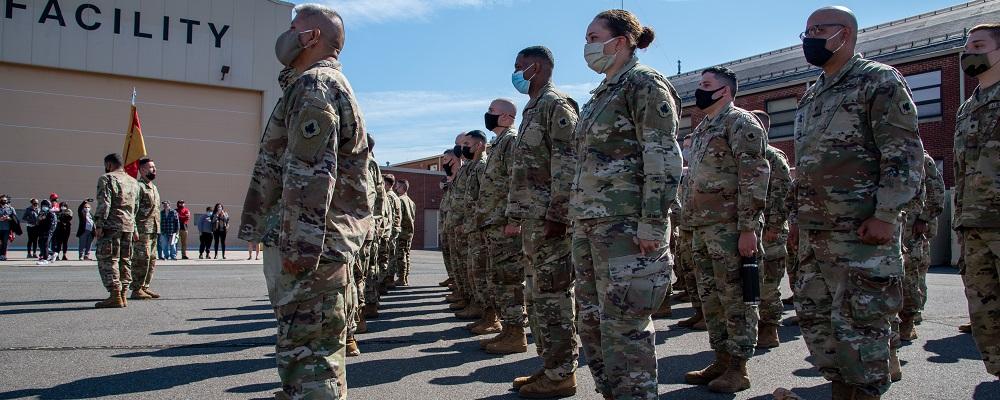 New legislation introduced by the co-chairs of the House National Guard and Reserve Caucus would incentivize the hiring of National Guard soldiers and airmen.
Rep. Tim Ryan, D-Ohio, and Rep. Steven Palazzo, R-Miss., are helming the bill. They are joined by nine other co-sponsors, including Rep. Trent Kelly, R-Miss. Kelly and Palazzo are both drilling Guardsmen.
The RECRUIT Act, H.R. 1854, would provide a tax credit for small businesses who hire members of the Guard and Reserve.
It has the endorsement of NGAUS and nearly two dozen other military associations.
"When our National Guard and Reserve members are called to active duty service, their employers unfortunately often take on economic and productivity losses," Ryan said. "This bill will ensure that employers who patriotically hire our National Guard and Reserve members aren't burdened with the costs associated with lost productivity and the retraining of temporary employees."
Palazzo said the incentive is even more pertinent given the past year, which saw mass deployments of Guardsmen in response to the COVID-19 pandemic, civil unrest and numerous natural disasters.
"When these military men and women leave to fulfill orders, many must pause their primary job," Palazzo said. "In order to make sure these service members, their families and employers remain supported, Congressman Ryan and I are introducing the RECRUIT Act to provide a tax credit to businesses who hire and retain members of the National Guard and Reserves."
The tax credit would be equal to $1,000 per eligible service member plus an additional amount based on the amount of duty days served beyond 39 days or weekend training and annual training. The extra amount ranges from up to $3,000 to up to $10,000.
Small businesses could also opt to receive the incentive as a payroll tax credit, officials said.