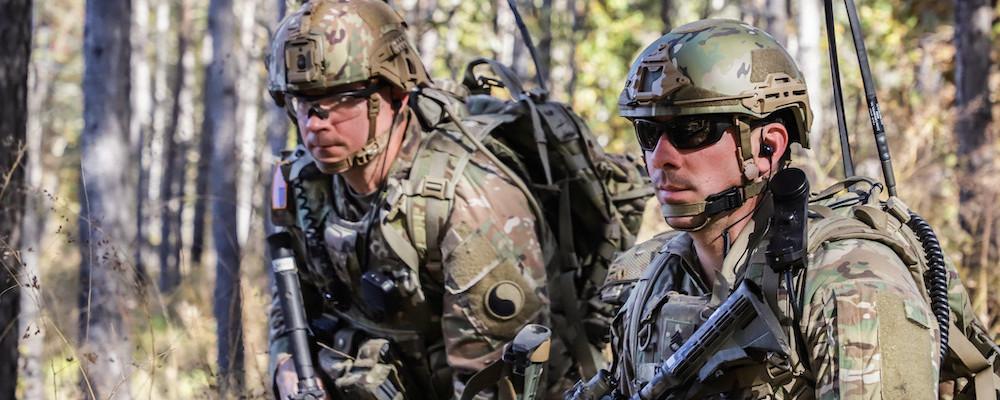 Guard soldiers and airmen would accrue credit toward GI Bill educational benefits more like their active-duty counterparts under legislation passed by the House last week.
The National Guard and Reserve GI Bill Parity Act (H.R. 1836), which the House voted 287-135 to approve, would count all federal missions, as well as training days, to count toward post-9/11 GI Bill eligibility.
Currently, Guardsmen do not accrue GI Bill credit on all deployments, nor do they during training. Meanwhile, active-duty personnel earn credit for every day they serve.
"National Guard and Reserve members are increasingly serving on the front lines of our nation's greatest challenges, responding to climate disasters, the pandemic and the attack on our nation's capitol building," said Rep. Mike Levin, D-Calif., the vice chair of the House Veterans' Affairs Committee and one of the bill's sponsors.
"It's shameful that we have asked Guard and Reserve members to respond to these crises without providing them with the same GI Bill benefits as the active-duty service members who they often serve with."
Rep. Steve Palazzo, R-Miss., a co-chair of the House National Guard and Reserve Caucus, was the leading Republican advocate.
Many other GOP lawmakers voted no, some expressing concern over the bill's projected $1.9 billion cost over 10 years.
"While I support the intent of this bill, I do not believe that it is the right solution for our National Guard and Reserves at this time," said Rep. Mike Bost, R-Ill., the ranking Republican on the HVAC. "In a tight fiscal environment, I believe that full active-duty benefits for training and drilling is a bridge too far."
NGAUS, a champion of benefits parity, strongly supported the legislation.
It makes no change to the thresholds to qualify for educational benefits. To be eligible for at least some GI Bill benefits, a service member has to serve for at least 90 days, not including basic training. To get a full scholarship, the time commitment increases to 36 months.
The bill still must be approved by the Senate before it can be sent to the president to be signed into law. The White House said in a statement last week that it supports the legislation.